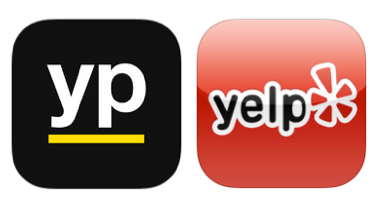 How many times have you done a search only for it to be littered with Yelp reviews and YP listings? How long before Google SERP's begin to look like an old phone book heading? The thing I always disliked about the Yellow Pages was the deception played in the local ads and listings placed. They had no address and fake local numbers or 800 numbers and you had no idea where the calls were going.
Google & other search engines was supposed to change all of that with local search. I know we have the adword pay per clicks at the top and to the right, but you still have several local organic placed listings as well. As a matter of fact, many statistics point to the fact that consumers will bypass the paid for ads to choose a local organic "local business."
There are many articles and questions in the local business community among marketers and advertising agencies that advocate on behalf of local business. Those questions raised about concerns over the tactics employed by YP and YELP to "corner the market" on placement on SERP's (search engine results pages).
I have written many articles comparing the Yellow Pages of old to the Google/Bing and Yahoo search engines of new. I worked for the Yellow Pages and remember very vividly the games played to get the first placement of your ad and listings. It would be terrible to see those types of activities employed in modern day search engine results.
The SERP has been compared to a virtual heading in the yellow pages. Many marketers and SEO firms that promote local business devote a great amount of time to helping SMB's get to the top of the SERP honestly, organically and patiently. It should not come to a time when it can be dominated by major national organizations like YP and YELP.
To test this theory I did a local search. Just take a look at a "LOCAL" search to find a local plumber in San Francisco. Look at what consumers see on a "local" search in San Francisco to connect to a plumber.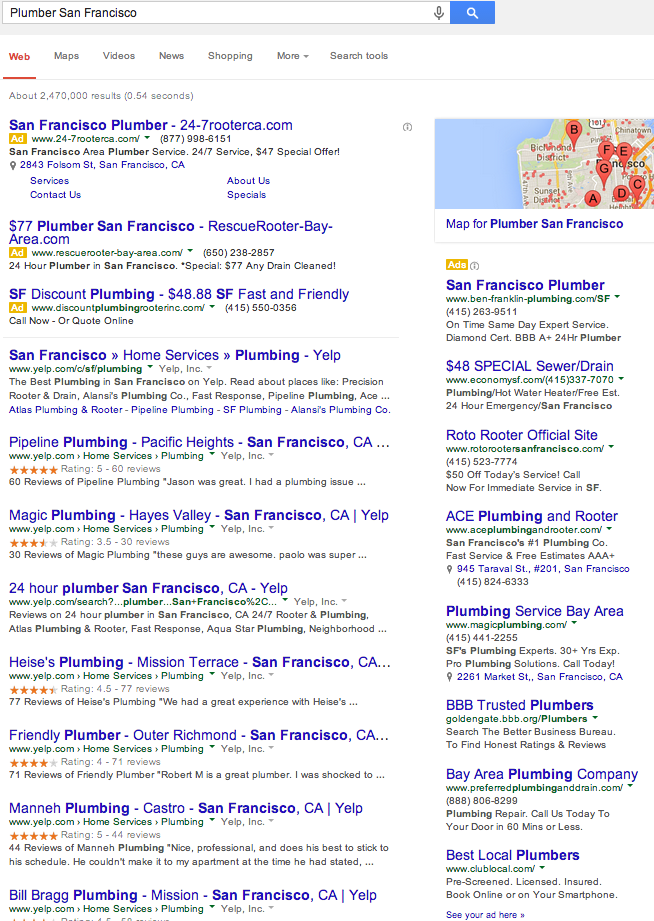 Now just for kicks, I clicked on the first "organic" yelp listing to see what I got. It's called Alansi's Plumbing Co. I have no idea how to contact them or what to do next. There are reviews and I can't tell exactly what they are for. How is this going to help anyone find a local plumber?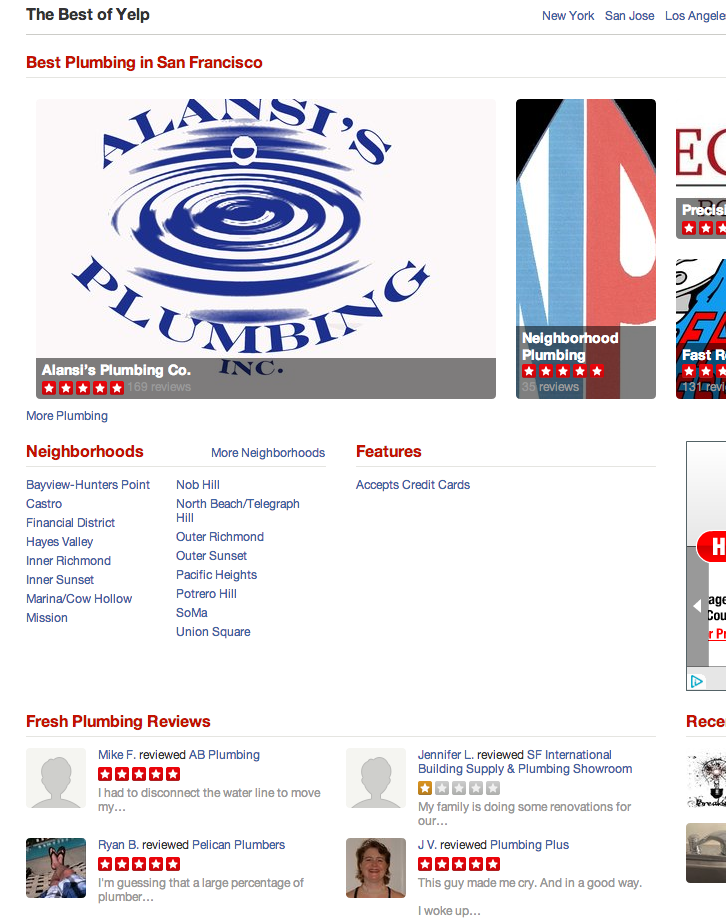 This is very concerning to the local business community. If YP and YELP continue to try and dominate the SERP's to control those initial click's the value of Google, Bing and Yahoo comes into question. I have attached some screen shots with links of articles by authors questioning the YP and YELP tactics as well as the abuse of Google local listings. I for one am going to stand on the principle that our search engine results need to remain pure and untainted. If Corporate America is able to drive clicks and traffics to their sites and bypass the local business owners websites and information, the whole search infrastructure is at risk.