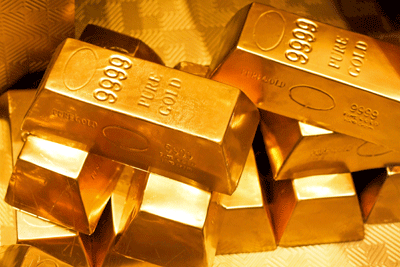 Social media marketing today is a little bit like California during the Gold Rush: it's a vast, bountiful land just ripe for the picking, being invaded by opportunistic souls hoping to strike it rich. And much like the Gold Rush, a select few are having great success, while countless others are flailing around helplessly, coming up with pyrite instead of actual gold.
If you'll indulge the gold rush analogy a little longer, Facebook and Twitter are viewed as Northern California's Gold Country, where you see the greatest amount of businesses setting up pages/accounts and engaging with customers and potential leads. LinkedIn rests more on the outskirts, sort of like Southern California – there's gold to be found there, but it's being largely ignored.
So why isn't LinkedIn as popular as its social media counterparts? Its tendency to attract business professionals might be part of it. It also doesn't allow for users to get breaking news updates (like Twitter) or eavesdrop on the lives of their friends, acquaintances and family members (like Facebook). Or perhaps it just has a bad reputation, as referenced by Nick Kroll in FXX's popular comedy, The League.
But the truth is, there's gold in that thar LinkedIn! (OK, I promise that's my last gold rush reference). You can use LinkedIn to drive sales, especially if you're in the B2B sector. Because there are thousands of managers and executives on LinkedIn, you can get direct access to those coveted "decision makers" that are empowered to approve purchases. And businesses are starting to take notice of this fact. Here are three B2B brands that are using LinkedIn effectively:
IBM
Sure, IBM sells to consumers quite a bit, but it has become a mainstay in the business world. Therefore, it's no surprise that the computer giant updates its LinkedIn company page more often than your annoying 16-year-old cousin updates her Facebook page. That's a slight exaggeration, but IBM certainly updates its page regularly, making sure to provide both non-promotional content as well as lead-generation opportunities. And it's paying dividends: as of 2014, the company has recorded nearly 2 million interactions on LinkedIn.
HubSpot
If you've read our blog, you know we love HubSpot – so much so that we're an official partner of the marketing automation provider. And since HubSpot understands the importance of social media, of course it's crushing it on LinkedIn. HubSpot is providing content regularly on its company page, and updating it multiple times per day. Additionally, more than 1,000 of HubSpot's employees are LinkedIn users. Not only does this increase the company's presence on LinkedIn, it also gives it access to more users – every person connected with one of its employees now has a chance to hear the HubSpot name and potentially be exposed to its content.
American Express
The credit card company places special emphasis on its B2B efforts, promoting its specialized products and services aimed at business owners such as the OPEN program. It continues to push these effort on LinkedIn, utilizing many of the additional features other companies outright ignore. For example, American Express uses "Showcase" pages, which are extensions of the regular company page that highlight a specific product or offering. These showcase pages can be targeted to specific audiences, and provide messaging that differs slightly from the main company page.
Additionally, American Express ran a program asking workers to nominate their favorite office administrators on LinkedIn. The winner was given a $2,500 top prize, while others received smaller prizes.
If you want to read more on how to incorporate LinkedIn and all other social media sites into your marketing strategy, check out our free eBook: