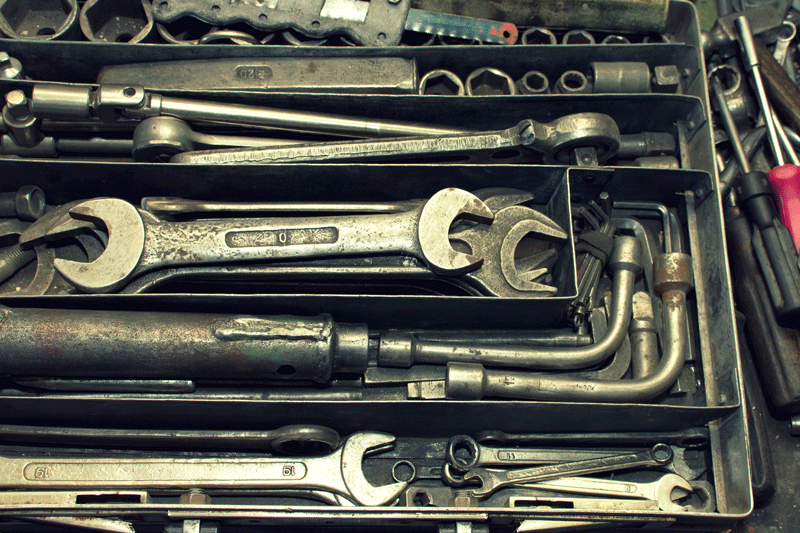 HubSpot has basically everything you need to get started with inbound marketing, but there are a few tools that are absolutely essential for every business to have. When just starting out with the software, you are probably just using the blogging tools, maybe the social media inbox, and hopefully the contacts database. These are great to get your feet off the ground, but as you continue to grow and learn, you should expand your tool belt.
One of the great resources provided by HubSpot is the user guides. These are comprehensive, step-by-step guides to specific tools within the HubSpot software. These walkthroughs are free and cover many different topics to help you get the most out of your HubSpot experience. I will just briefly cover some good tools to check out, and if you want more information, definitely look into the user guides.
Social Monitoring
For any business looking to get more involved in social media and hoping to build a larger audience, the social monitoring tool is incredibly valuable. At first, you might just be auto-publishing your blogs to all of your social media accounts, which is fine to start. It helps promote your content and show off what you have to offer. However, you shouldn't make the mistake in thinking that is all it takes to be successful on social media. You can't just talk about yourself and expect people to listen. You need to engage with your audience, and be involved. It is called "social" media for a reason.
From the Social tab on your HubSpot menu bar, click on "Monitoring" to access the social monitoring page. Here is where you can listen to what your audience and buyer personas are saying on Twitter. You can set up streams where you personalize exactly what keywords you want to be monitoring. For example, Rhino has a stream set up focusing on mentions of inbound marketing related terminology so we can see what our competitors and potential leads have to say. You can also set up streams to see what specific people are tweeting, or you can monitor any mentions of your company name or products. This is very powerful and allows you to immediately engage with your audience.
Workflows
Workflows are the ultimate marketing automation tools. They streamline your processes by automating and executing a set of tasks for you. It can seem like a hassle at first to set up, and you might wonder if you even need it. It might not be necessary right away, but it can save you a lot of time later on and organize your business. Inbound marketing is all about sending the right content to the right person at the right time, and workflows attempt to meet these goals. They are great for lead nurturing and can help you close a deal.
The Workflow page is located under the Contacts button in the main menu bar. From this page you can set up and monitor your workflows. They can be created around all sorts of tasks. A common example is a workflow to convert a lead. You can tell the workflow to send an email to every lead thanking them for downloading one of your offers or filling out a form, and then offering something new or encouraging contact. You can then put a delay in the workflow and send a follow up email later to keep the lead engaged. End the workflow wherever you feel appropriate, sit back, and watch your contacts move through each stage. HubSpot lets you monitor exactly who makes it through each stage, click through rates on your emails, and who finishes. According to PNMSoft, workflows improve productivity and visibility, allow your business faster reaction to change, and improves overall accountability.
Sources
Sources is a tool showing where your website visitors are coming from. This is important for any business because your website's main goal should be to generate leads and eventual customers. If you know how your visitors landed on your pages, you will know where to focus your SEO efforts and whether your current practices are effective. This tool also shows you whether any PPC (pay-per-click) or other advertising campaigns increased your web traffic.
You can get to the Sources page under the Reports tab on the main menu. It will show you a chart of your progress over an adjustable set of time. You can see any changes day to day or view a cumulative change. HubSpot also breaks down the visits even farther so you can see how many of those specific visitors turned into contacts and how many of those became customers. Some of the displayed sources include "direct traffic" (people typing in your URL), "organic search" (finding your site through a search engine), and "social media." The great thing is you can break these sources down even further. For example, you can see which specific social media platform created the most clicks, and you can even see some of the organic search terms that people entered to get to your site. This is very helpful if your keyword strategy is not getting any good results.
If you are curious about all of the other benefits HubSpot can provide you with, take a look at our eBook: