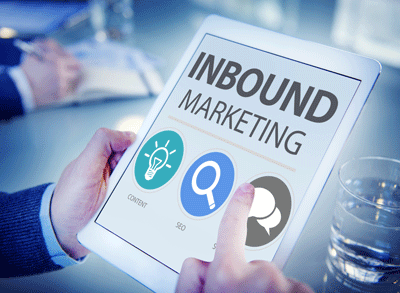 Here at Rhino, we like to think of ourselves as a friend to small business owners. In fact, many of our clients are small business owners. We've always desired a mix of small and large companies on our client roster. It takes strength, patience, dedication, a little luck and a lot of moxie to open your own business, and I admire those who take the plunge.
And since your job is already hard enough, I'd like to make things a bit easier for you. I assume that because you're here, you must be somewhat interested in what inbound marketing can do for your business. Inbound marketing is the best way for small businesses to market themselves in the 21st century. However, it's not without its challenges. And to help you weather those difficulties, I present three inbound marketing tips for small business owners:
Blogs should be your top priority online
I know that you're busy and you may not have enough employees to help out with marketing, but you have to make it a priority. And if all else fails, ensure that new blog articles are going up at a regular pace (we advocate no less than three blog articles per week). This will keep your site updated (which helps Google rankings) and shows visitors that you're dependable. It will also guarantee that your online footprint will continue to grow, as you add more site pages.
Make plenty of landing pages
Landing pages are excellent conversion tools, because they provide the customer with a very simple concept: want this content offer? Then give us your contact info. That's all you need to accomplish with a landing page. Therefore, it doesn't matter if people can find this page from Google or what kind of content it has on it – the page's sole purpose is to convert visitors into leads. So feel free to make as many as possible that are relevant and provide useful content.
Make landing pages for segmented portions of your audience (such as Facebook followers, or maybe long-time customers) to help you analyze the success of specific campaigns or efforts. And if you use marketing automation software such as HubSpot, creating landing pages is a breeze.
Don't underestimate the importance of social media
This is especially critical for small businesses for a couple of reasons. The most important? It's free! Social media is still completely free for businesses to use (at least for the time being), so make sure your company is present on all the big platforms: Instagram, Facebook, Twitter, LinkedIn, Pinterest and Google+. These sites give you direct contact with a captive audience, and that's an excellent way to get free publicity or drive traffic. Therefore, you should always post a link to every new piece of content across all of your social media accounts.
Why else is social media important for small businesses? Because it gives you excellent word of mouth, which small businesses depend on. You don't have the advertising budget to bombard the airwaves like FanDuel or DraftKings, so you need all the help you can get. If people are talking about your business on social media, get involved in the conversation. It can only help.