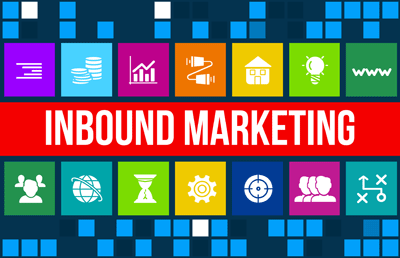 When you are getting your business off the ground floor, it can be difficult to know how to get to the next level. Maybe you have set new goals for 2016, or you are trying to reach the goals you created last year. Whether you are looking for a way to generate new leads, increase your social media following, or drive more traffic to your website, inbound marketing can be the tool that helps you achieve your resolutions.
You might be wondering how this is possible and most of all, how much is this going to cost? Traditional or outbound marketing refers to attempts to generate leads by pushing your message on the largest amount of people possible with techniques like advertising and cold calls. This often costs excessive amounts of money with very little, difficult to measure results. In contrast, inbound marketing brings the people to you from social media, search engine optimization, and blogging.
Here are three reasons small business owners need to invest in inbound marketing:
Increases your site traffic
By utilizing inbound marketing tactics on your website, you will likely see a dramatic increase in the traffic. As a small business, turning visitors into leads into sales should be one of your top priorities. Having a successful website is a major step in this process. Once your site is set up, adding content offers and quality blog posts will drive traffic. HubSpot compiled the data from their users and found 92.34% of companies using inbound marketing increase their traffic.
Saves you money
Rather than wasting precious time out of your busy schedule making cold calls or trying to figure out what type of advertising would work best, inbound marketing allows you to set schedules beforehand for your blogs and social media posts. Additionally, the content you create has a much longer shelf life and will continue to create potential leads for months or even years later. Best of all, creating blogs and managing social media accounts are all free.
Easy to manage
Many small business owners might feel overwhelmed with the prospect of marketing their business to a large audience. There are so many traditional methods of marketing, and it is hard to know which will work the best at the best price. Even after spending the money on an ad, you won't even know how well it performed.
In contrast, because inbound marketing is mainly digital, you can monitor the data in real time and make changes quickly and strategically. There are many tools that streamline the process, provide useful analytics to show what is working and what isn't, and allow you to see the leads generated. Of course, this isn't easy for everyone, at which point you may consider hiring an inbound marketing agency.