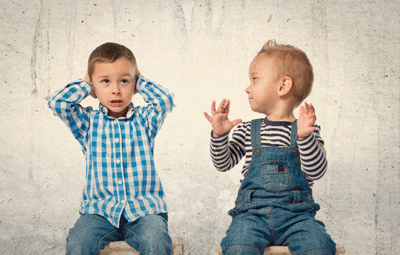 If you're reading this blog, you have probably heard of Inbound Marketing, but you probably haven't yet taken the plunge into engaging an inbound marketing agency. I'm assuming you have some familiarity with the basic idea of inbound marketing, which is the process of bringing visitors in, and eventually turning them into customers. This is, of course, in contrast with the methods of traditional, or outbound marketing, which goes out to get the attention of prospects. But you may not know how this is accomplished, and what specific services an inbound marketing agency actually provides. Here are a few inbound marketing services you should definitely not be ignoring for your business.
Website Design
It's 2015, and unless your business is a brand new startup, I'm sure you already have a website. But does your website do more than just provide a brochure about your company's offerings, to those who may happen to find their way to the site? An inbound marketing agency can help you design an improved website, helping you build a user interface which is not only attractive, but is also effective. In inbound marketing methodology, you want a website which you attract visitors to. And once they've landed on your site, you want to hook them with engaging content, which will convert them from visitors to leads.
Social Media
Everyone knows about social media. Some love it, and some hate it, but by this point in time, one thing is clear: it's not just something for your kids to be doing when they should be studying. With 74% of the internet population active on at least one social networking site, and 52% using two or more sites, it's clearly a force to be reckoned with. And intelligent use of those networks is another inbound marketing service. An inbound agency will help you use social media to increase brand awareness, put a face on your company, increase your online presence, and post links to your site, again with the theme of attracting visitors.
Calls To Action: Converting Visitors To Leads
As part of its strategy, an inbound marketing agency will help you develop calls to action, designed to entice visitors to your site to take some sort of action. It may be downloading a whitepaper or picking up the phone to call you. But the point is to motivate a visitor to do something, making them into more of a lead, as opposed to just leaving your website and moving on.
Search Engine Optimization: Putting Google To Work For You
Search Engine Optimization (SEO) is an essential part of the ecosystem that an inbound marketing agency will help you develop. If you want to attract visitors to your website, you have to enable them to find their way there. And the most common way that people find websites is through Google searches. Where you turn up in Google's ranking is a critical factor in attracting traffic to your site. An inbound agency will help you develop content that will rank high in a search for information relevant to your offerings. They understand Google's search algorithms, and stay on top of the frequent changes to those algorithms.
The best way to understand what inbound marketing services can do for your business is to contact a leading inbound marketing agency, and let the experts explain the benefits.