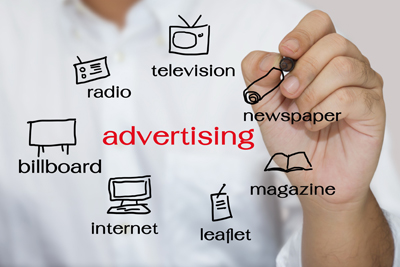 In the internet age, many things have changed: news isn't just delivered to your doorstep with the newspaper anymore, you can order food from a restaurant online, and you can shop for everything you need without ever leaving your home. So why wouldn't marketing change as well?
Inbound marketing is the first line of marketing today, and to be successful at it, you need to move away from traditional marketing practices. The days of the yellow pages dominating marketing are over.
1. It is stagnant
Traditional marketing focuses on things like print advertisements, which offer a whole host of important questions. Where do you place the ad? Who is most likely to see it there? You place the ad and hope for the best.
Inbound marketing allows you to target potential customers and market directly to them. With things like Facebook and LinkedIn advertisements, you can appeal directly to the type of customer you hope to get. And if it doesn't work, it's easy to change and try a new strategy. Once a print ad is placed, it's out there for good; if you want to switch messages, you're going to have to buy a whole new ad.
2. It is expensive
Things like television and radio commercials, hallmarks of traditional marketing, do not come cheap. If you're a smaller company looking to spread the word about your business, even a single radio campaign can take a major chunk of your budget. And if it doesn't work out the way you want it to, you've just wasted a lot of money.
Inbound marketing focuses on electronic communication, which allows you to send emails, post blogs and offer content for a fraction of the cost of radio or TV ads.
3. It is too broad
Traditional marketing is a catchall type of marketing. You place a print ad or pay for a TV commercial and it can get a lot of eyeballs, but are they the right eyeballs? It's like passing a net through a lake: you might catch a fish or two, but you're also going to catch a lot of rubbish you don't want or need.
With inbound marketing, you can go after exactly the type of audience you want. You can write blogs that include critical keywords to attract customers through Google search, who are already interested in your market; use the aforementioned Facebook or LinkedIn ads to target decision makers and executives (if you're in B2B sales), or people who "Like" popular brands from your market on Facebook; or use targeted emails to draw people to landing pages.
Bottom line
The question you should be asking isn't if I should transition to inbound marketing, but when. Why not right now? The digital marketing age is here – don't get left behind. To read more on this topic, download our free eBook "How Inbound Marketing Drives Real Results".