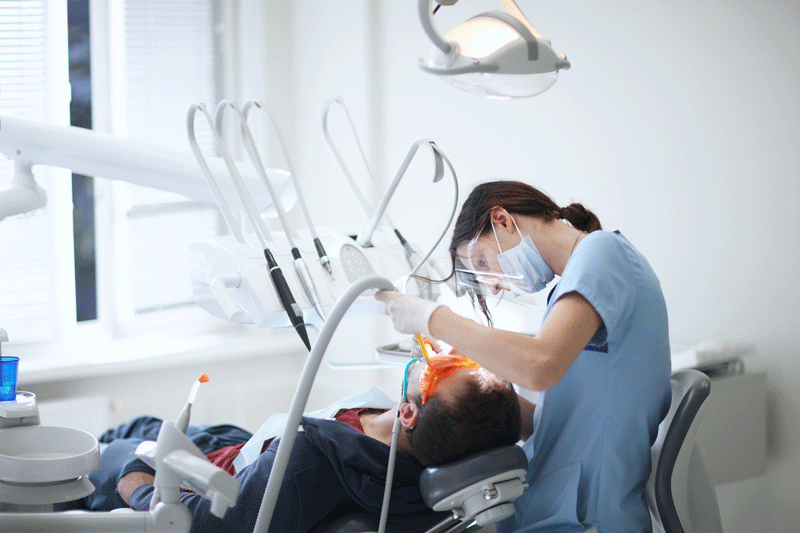 What do you think the best job in America is? Maybe the head taste tester for the Hershey Company? I'm not sure if that's an actual position, but it sounds really good. Every year, there are companies that study this sort of thing, and it might shock you to discover what the current "best job" in the US is:
Dentist.
But dentistry exists in an interesting segment of our modern world. Although it's a healthcare field, dental coverage isn't nearly as common as standard health insurance coverage. You can reasonably expect a full-time employer to provide some standard healthcare plans, but dental coverage isn't always a given.
That's why it's so important for dentists to understand how to take advantage of online marketing strategies. Unfortunately, you can't just wait for those with dental problems to seek you out – you've got to do a little marketing yourself. Here are three online marketing tips for dentists to consider:
You're selling solutions – not dental work
Put your salesperson's hat on for a second. Does it seem exciting to pay for a cavity filling? Or a root canal? Of course not, that's basically like paying bills – it will probably hurt you a little inside. That's why it's important not to frame what you do in such a narrow-minded way. Consider what a cavity filling really accomplishes: it takes away your pain. That's the solution you're providing in that scenario. Sell your customers on those solutions in order to entice them.
A modern, simple website is key
We recommend that all our clients have a modern website, because this is 2016, and every self-respecting company needs a strong online presence. Think about it: if you needed a movie showtime, a weather report, traffic info – basically any information at all – where would you look for it? On the internet. So why wouldn't someone seeking dental treatment do the same thing?
This is why it's so vital to have a quality website. When those patients search for dental help, you want them to find your website. And what should they see when they arrive? An old, outdated page that's hard to navigate? That's not going to help drum up business. That's why you need a modern (and yet still simple) website design. We think of company websites as online storefronts; what kind of image do you want to present online?
As for simplicity, we stress making your site visitor's journey as easy as possible. A frustrated or confused visitor isn't likely to stick around.
Cosmetic Dentistry was made for online marketing
Speaking of providing solutions, that's one of the great benefits of cosmetic dentistry. Dentists can provide some pretty incredible transformations, especially with more drastic procedures like porcelain veneers.
It's vital that you focus on cosmetic dentistry in your online marketing, since this is mostly an out-of-pocket situation. The vast majority of dental insurances aren't going to cover cosmetic procedures, which means you need to convince patients that this investment is worth their hard-earned money. How can you do that? By talking up the results. Take some before and after pictures of recent patients of yours. People love to see real examples, and what better way than a picture portraying the benefits of a cosmetic procedure?