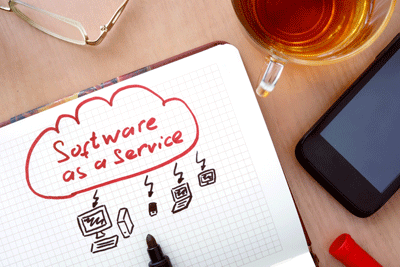 We've discussed previously on this blog the value of content marketing for just about every industry, and SaaS companies are certainly no exception. It's also important to understand the value of personalizing the content that visitors will see when they land on your website. For example, a blog post or email about the latest and greatest features of your software may be relevant and valuable to your long-term subscribers who are veteran users of the product. But that information won't likely be of any interest to recent subscribers to your blog, who may not even have tested your software yet. Here are a few ways that SaaS companies like yours can successfully personalize content to provide the right experience for all of your website visitors.
Deliver targeted content and offers based on location
One way to personalize content is on the basis of the location of your website visitors. If, for example, your service is global, you may want to have different landing pages which are specific to the country or region your visitors are coming from. Or, if you have a network of integrators who handle implementation and maintenance of your software, you can present visitors with a focused list of integration partners in their local area.
Special offers for your existing customers
If you were in a brick and mortar shop, you wouldn't handle your existing customers with the same approach you'd use for a new shopper who came in the door, and the same is true when it comes to your website visitors. When you're selling SaaS, your whole business model is based on keeping long-term relationships, so how about rewarding your existing customers for their loyalty? One way to do this is to periodically put out special offers or discounts for your people who are already paid subscribers. Needless to say, these are not offers that you'd want new visitors to your site to see.
Personalize content based on users' behaviors
We can say enough about the value of the HubSpot platform for content marketing, and one feature that we love is its ability to track what your website visitors are doing when they're on your site. It's easy for you to see what pages your visitors are hitting, how long they stay there, and so on. So, if someone has made multiple visits to your site, but hasn't yet responded to any of your calls-to-action (CTA), you can include that individual in a group which gets a targeted offer for a free trial. Users who are researching a particular feature of your software can be offered a whitepaper relevant to what they seem to be interested in, and so on.
Deliver content relevant to users' industries
It's not always possible to tell just what industry a website visitor works in. But if someone has downloaded your eBook targeted to their industry, or if they've filled out a form that includes that information, they've given you some potentially very useful information. While you may already have sections of your website that are targeted to particular vertical industries, you could also choose to personalize the content on some generic areas of your website to address more specific needs of your visitors' industries.