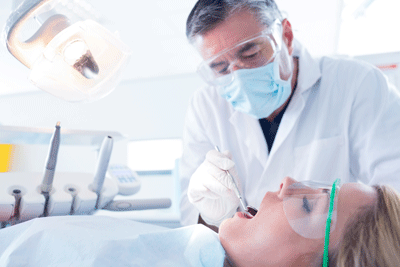 Marketing the service industry still remains a mystery to many owners and even marketers. When you look at the dental industry, you see a blanket need, somewhat standard solutions and little ability to convey differentiating factors in advertising or promotion. This was very much the case with traditional marketing, so how can digital / inbound marketing be any better?
Instead of the old methods of outbound marketing, such as promoting a one-way message through advertising, inbound places much more of the emphasis on what consumers want to know, creating content that your key patients will want to search out or find. If you want patients requiring scaling and root planing, your patients are most likely trying to find out what some of their gingivitis symptoms mean. They search the Internet and come to your content on these symptoms, which guides them through the prescribed path until they set an appointment to review the symptoms in person.
Sounds great, but still not convinced? Take a look at some of these statistics concerning digital marketing.
A phenomenal 84 percent of the highly-sought Millennial consumers aged 25 to 34 report leaving a website because of intrusive advertising, according to Mashable. The old ways clearly do not work with this very large, young generation.
According to research conducted by the Content Marketing Association, 68 percent of online buyers spend time engaging with a brand they connect with and hold shared interest. People actually wanting to engage with a brand or service provider? Now that's a plan!
Individuals spend 50 percent of their time online engaging with custom content, according to HubSpot digital platform. When you consider that a lot of the remaining 50 percent is a lot of cat videos, that's a pretty good attention rate.
So content engagement obviously serves as a better draw than simple digital advertising. However, is this marketing cost-effective, especially for solo or small-practice dentistry? Absolutely.
In fact, HubSpot reports that inbound marketing can double the average rate of website-alone conversions from 6 percent to 12 percent.
And, the average cost per lead drops a stunning 80 percent in fewer than 6 months of consistent inbound marketing, according to research by Eloqua.
Inbound marketing offers dental practices a forum for differentiation they could never achieve with traditional or digital display advertising. It allows for a conversation with consumers, which is where any healthcare service performs best. It allows you to target the people looking for the services you want to promote and engage them earlier in their decision-making process. At that point, you're no longer a voice telling them something, you're the authority answering their own questions and allowing them some control in the process.
If you're interested in learning more about how inbound marketing can help you reach consumers, contact one of our inbound marketing specialists and let us customize a plan for your practice.