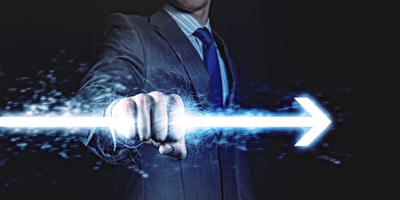 We spend a lot of time discussing the benefits of HubSpot here on our blog, but there's a good reason for that: we really believe in it. This marketing automation software can truly revolutionize your marketing efforts.
Of course, I don't expect you to try this software just because I told you to. You probably need a little more evidence, which I am happy to provide. Here are five ways HubSpot can transform your marketing for the better:
Anyone will be able to post a blog article
I don't know how it is in your office, but we have a few content writers on staff here at Rhino. And thanks to the HubSpot platform, anyone on staff has the ability to post our blog articles with ease.
That's because HubSpot utilizes a WYSIWYG editor, which is incredibly simple and user friendly. You can easily change formatting, add social media sharing buttons, and even see a live preview of your page as you're working, and it's about as complicated as your Facebook profile.
Landing pages can be whipped up with ease
Speaking of that WYSIWYG editor, it can also be used to create landing pages in a cinch. Again, no coding knowledge necessary. You can create forms for visitors to fill out using HubSpot's available templates, and create specific URLs for your landing pages as well (for better organization and tracking on your side of things).
You'll never lose track of a lead again
Ever write down a lead's information on a sticky note, and then lose the sticky note before you can call? Few things can be as frustrating. Well that won't happen again thanks to HubSpot's Contacts Database. The database will keep a record of every visitor, lead or customer you have contact information for. Then, whenever someone reaches out to the lead, it can be noted in the database. That way, everyone will be clear where you stand with that particular lead.
And you'll know when those leads are interested
Another great feature of the Contacts Database is the addition of tracking cookies. When you add a contact, HubSpot will use tracking cookies to monitor that contact's interactions with your business. So every time the contact visits your site, opens one of your emails or clicks on a link, it will be automatically recorded in the database. That's a great way to figure out which leads to prioritize – if they're visiting the site or opening emails, they're ready for a phone call.
Access to a whole world of analytics
Analytics are an integral part of any marketing effort, because they allow us to evaluate how our campaigns have fared. Without analytics, it's difficult to measure our marketing ROI. HubSpot has ample analytics available, although they will require you to add coding to your site to function properly (alternatively, you can host your entire site on the HubSpot platform, but that's a subject for another blog article).
You'll have access to stats such as length of visit, unique visitors, total traffic, time spent per page, etc. This will allow you to identify your most successful or popular pages, as well as the blogs that are driving traffic and ranking high in search results.