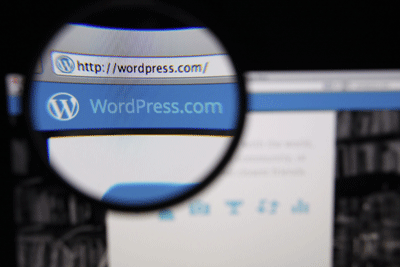 In order to implement a solid and successful content marketing strategy, it's important to have a streamlined and effective website. If your business is transitioning to content marketing for the first time, or your website hasn't been updated since the Bush Administration, you're going to want to take the time to redesign your site.
You should do this for two important reasons: 1. Your website is basically your online storefront, and therefore needs to have a professional appearance and 2. Content marketing requires your site to have special features such as a blogging platform, landing pages and form pages.
To implement these changes, there are two popular choices for you to consider: HubSpot's Content Optimization System (COS) and the Wordpress platform. Both have their pros and cons – so which one is better for you? Here's how the two differ:
Pay to play vs. "Free"
HubSpot's system is not free, so in order to use it, you'll need to become a paid subscriber. Wordpress, on the other hand, is free to download and you can set up a blog rather easily; however, if you want to build your entire site on the Wordpress platform, it's going to require expertise in coding and web design.
Another point to consider: HubSpot will host your site as part of your subscription, while Wordpress will require you to pay for a web server.
Landing pages
Just like setting up your site, creating landing pages via Wordpress is going to require some coding knowledge or the use of plugins. Many Wordpress plugins are available online, some free and others for a fee.
With HubSpot, you get a landing page editor which allows you to create, preview and test landing pages with ease. The landing page editor is in WYSIWYG format (What You See Is What You Get), which means you can put together a page with text, images and graphics without any coding knowledge whatsoever. You also have the ability to post the page immediately yourself, and make instant changes if necessary.
Analytics
Perhaps the biggest difference between the two platforms, HubSpot's COS gives you access to their smorgasbord of analytics information. For every page on your site, you'll be able to get up-to-the-minute stats on things like page views, clicks and length of visit. Wordpress can give you daily, weekly and monthly visit counts, and additional analytical info can be tracked via plugins.
However, where HubSpot really sets itself apart is with its contact database feature. When you enter a person's information into the database, it creates a contact page which keeps track of your relationship with that person. From then on, any time they open an email you send, visit your site or click on a content offer, it will be recorded on the contact page. This useful feature allows you to ensure leads are never forgotten, and lets you tailor your marketing efforts based on your relationship with specific contacts. For example: you can set up an email to be sent to contacts who haven't interacted with you site in the last 30 days. Which leads us into the next difference…
Email
Wordpress does not have a dedicated email system as part of its platform. If you use Wordpress to build your site, you will need to use another business to handle all of your marketing email needs.
With HubSpot's COS, you gain access to their powerful email tools. Emails can be built in the COS using a WYSIWYG editor similar to the landing page creator, allowing you to easily build detailed marketing emails. When integrated with the contacts database, your emails can be customized to insert contact information into each email, allowing them to be personalized to the recipient. You can also set up emails to be sent automatically when site visitors take certain actions, such as filling out a form.
As you can see, there are numerous benefits to using the HubSpot COS over Wordpress. It will require you to invest some money into your marketing efforts, but the benefits will far outweigh the costs in the long run.