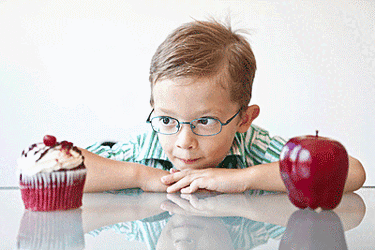 Quality content should be priority number one when it comes to your online efforts for your business. Content is what will help you get discovered, will establish you as an authority, and will entice viewers to keep coming back. However, all of that content without an interesting photo won't have near the impact it could. Choosing photos to go along with your content is a bit of an art form, and it can be overwhelming at first. Take a look at the six tips below to guide you in the right direction.
Be Creative….
Photos can help to connect with your audience on an emotional level. While your words are powerful, the photo connected with them can take your words and turn them into something much more potent. While it may be tempting to go the easy route and use a standard stock image of a telephone with your blog post "Seven Ways to Keep Your Company's Phone Ringing", that certainly isn't going to evoke any emotion.
But Keep It Relevant
While the stock image of a phone in the above example isn't the way to go, it's still important to keep the photo related to the content of your post. A photo of a well-known pop culture figure using a phone could be one route, or a black and white photo of someone on an antique phone or using a switchboard could be another option. Either of these choices still relate to the content within the article, but they're much more interesting than the stock image most people would fall back on.
Give Credit Where It's Due….
If you're using a photo that isn't your own, be sure to credit the source. When using someone else's property, which is what a photo is, go through the appropriate measures and ensure you have done all that you can do to give proper attribution. Without taking the time to properly give credit, you are basically stealing their content.
And Make Sure You Have Permission
Many websites will have a statement regarding others using their photos and how they prefer it to be handled. Some just want a link back to their site. Others prefer you contact them and receive permission. Still others don't allow it at all. This is tricky territory, and unfortunately you can get yourself into some serious hot water for using a photo that you don't have expressed permission to use. Be sure that you are following the rules so that you don't end up paying a hefty fee for using someone else's property. Check out this article from HubSpot for tips on how to go about citing your sources correctly.
Choose Something That Catches the Eye…
We all know that consumers are constantly hit with new information and non-stop marketing attempts. Whether it be on their television, on their laptop, or in their magazine, people are faced with an excess of information at all times. In order to grab their attention among the thousands of other blog articles they scroll by on a daily basis, you need to stand out. The best way to do that is with an arresting image. Bold colors, clear images of good quality that aren't blurred, and something that stirs people emotionally are qualities to look for in a great stand-out photo.
But Isn't Too "Artistic"
Even though unique and interesting photos can be good for grabbing attention and driving curiosity, you have to make sure that the photos aren't too far out there from the topic of your post. Abstract images may be beautiful to look at, but in your business blog post there likely isn't a real need for them. While you can get creative and have some fun, you should keep in mind that you're still running a business.
Choosing photos for your blog posts can either be the most stressful part of the process or the most fun. By keeping these suggestions in mind you will be able to look at a photo you are considering with an objective eye and choose the one that is the best fit for a number of reasons.
To read more on this topic and how to come up with content for your blog posts, download our free eBook "Blogging for Business".