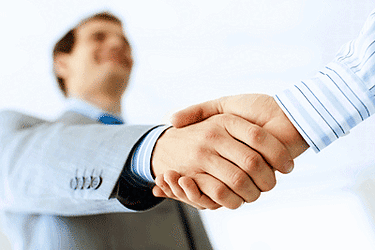 Inbound marketing is one of the fastest-growing trends in the business world, with 85 percent of marketers embracing the strategy in 2014 (up from 60 percent the year before). The concepts at the heart of inbound marketing are not hard to understand: provide valuable content to attract visitors to your site and convert them into leads. But there are many additional parts to a successful inbound marketing strategy, and putting them into practice can be a real challenge.
This is where working with an inbound marketing agency can be a boon for your business. Instead of trying to feel your way around the inbound marketing world, partnering with an inbound agency allows you to work hand-in-hand with inbound professionals.
Need more reasons to hook up with an inbound agency? Here are seven benefits to such a collaboration.
Expertise
Inbound marketing agencies have one central focus: to implement and maintain inbound marketing campaigns. They know the ins and outs of inbound marketing, and will have an answer to every question.
Experience
Because inbound agencies work with these concepts every day, there is nothing they haven't seen before. They've encountered every problem imaginable and solved each one. It's pretty hard to surprise or stump an agency's staff, but even if an unexpected situation does arise, they have enough experience to figure out a solution.
Comprehensive analytics
Being unable to understand the true ROI for a business expense is frustrating – but that won't happen with a qualified inbound agency. They can provide complete analytics that will help you see what kind of results you're paying for. From page views to lead conversion rates, an inbound agency can give you all the numbers you can handle, and will explain what all of those numbers mean.
Someone else to shoulder the burden
As a business owner, you already have plenty of things to worry about; why not let someone else take care of some of your responsibility? An inbound agency is perfectly capable of handling all of your marketing needs, allowing you to focus on other aspects of your business. And since you already know you'll be receiving ample analytics, you'll never wonder if your agency is actually getting things done for the company.
Better qualified leads, and more of them
After working with numerous clients, reliable inbound agencies know exactly what it takes to run successful campaigns. Agencies stay in business by providing results for their clients, and they will do the same for you. They understand how to boost your leads and attract your ideal customers (AKA buyer personas), which means better qualified leads overall.
Providing any service you require
Inbound marketing isn't just about devising a strategy: your website will have to be redesigned, and loads of content will need to be created. Taking care of these things will require considerable time and effort from you and your employees. But an inbound agency already has specialists on staff who can revamp your website and write all of your content.
Participate only as much as you desire
Regardless of the level of participation you want, an inbound marketing agency can make it work. Want to be hands on and chime in on every part of the process? You're more than welcome to. Prefer to hand the marketing reins over to the agency and let them handle it? That's fine, too. An inbound agency can adjust to your specific needs and desires.