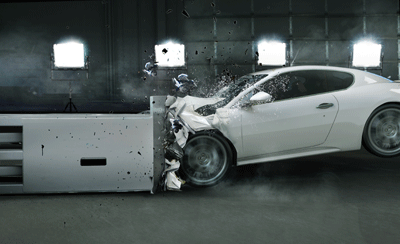 It can be difficult to get a blog started, especially when you don't have experience with writing. Sure, you may have written a few essays in high school or college; maybe you even went so far as to write some 10+ page research papers. But now you have to write blog articles for your business in a professional setting, which can seem very daunting. Well, for starters, let me assure you that being apprehensive about writing a blog is completely normal, especially if you're not an experienced writer. Heck, accomplished writers have misgivings and anxiety about writing all the time. The "self-loathing, neurotic writer" is practically a cliché these days. Woody Allen has made an entire career of being that kind of writer, and there have been many movies and TV shows about them (Adaptation is a particularly good one. It's a movie about an anxious neurotic writer, and it was written by someone who was stressed out about writing a movie!)
We want to help you get over your own anxiety and get started on your blog, so here's a brief crash course on how to begin. It's really not as bad as you might think.
Step 1: Decide what to write about
This can be the most challenging part of the whole process, and we spend a lot of time and effort coming up with blog topics ourselves. It's a commonly held writing maxim that you "write what you know." That's a good place to start, but don't feel constrained by the knowledge you or your employees possess. Thanks to the internet, we can research all kinds of topics so we can then write about them with some knowledge.
Take what you (or your employees) know about your field/market, and then consider what kind of topics you can come up with. For example, if you run a catering business, you probably know quite a bit about event planning, the cost of catering events of different sizes, etc. You could write blogs such as "how much should I expect to pay to cater my small wedding?"
Since you're intimately involved in your field/market, you also know what common concerns and problems your potential customers have. Those will definitely make great topics, because your potential leads will be searching the internet for solutions to those problems.
Step 2: Locate the best keywords
Keywords are a very important part of the inbound marketing formula, because they can make or break your entire inbound marketing operation. When potential leads perform Google searches, there are certain keywords they will use more often than other terms. If we go back to our catering business example, some keywords might be "catering," "wedding planning" "party caterers" etc. Using your own knowledge of commonly used terms in your business, as well as ample internet research, determine which keywords are the most prominent in your field/market.
Once you've determined what the keywords are, now you've got to put them to use. Use 1-2 keywords in the headline of every blog article, and feature them prominently throughout each post. This will boost your Google search results rankings in a big way.
Step 3: Write, write and write some more
You should make an effort to produce the best content possible, but don't worry about trying to win any awards with your blog: as long as a visitor would find the content valuable or informative, that's all that really matters. The blog is the bait that will draw the customer in, but you're not trying to get them to praise your blog – all you really want them to do is become a lead and then a customer.
For this reason, you should also endeavor to update your blog at least 2-3 times a week. According to marketing giant HubSpot, increasing your number of blogs from 3-5 articles per month to 6-8 per month can nearly double the amount of leads you get.
As the title suggests, this is just a brief crash course in getting your blog off the ground. If you want more in-depth, take a look at our free eBook: