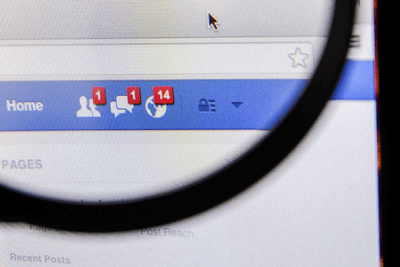 Judging by what you may read in the media, April 2015 marked the apocalypse for marketers. Twice. Or did it?
First, Google made changes to its search algorithm to give higher priority to mobile-friendly sites, an event which has come to be known as "Mobilegeddon". At the same time, and perhaps even more importantly, changes were made to the Facebook news feed algorithm. In the latter, which is now called "Facebook-geddon" by some, 3 changes were announced:
If you don't have a lot of content in your Facebook news feed, you'll sometimes be able to see two consecutive posts from the same source, something which was not permitted to occur before this.
Content from your "friends" will receive higher priority in your news feed, compared to news stories and updates from businesses, though those will still be there too. This is a response to concerns expressed by users who were missing posts from other users they care about.
Your feed will contain less updates that state what your friends liked or commented about, and more updates about pages you follow directly?
Why is this important to marketers? If you're using Facebook as a platform to gain some brand recognition, and connect with a community of customers and potential customers (and you should be), you need to have some understanding of how the Facebook news feed algorithm works, so you have an idea of what your audience will actually be seeing. To that end, let's review the major changes to the news feed algorithm over the past couple of years.
August 6, 2013 - Facebook News Feed Algorithm Revealed. The first mention of the existence of this algorithm and some transparency to how it worked.
August 23, 2013 - News Algorithm launched / The end of "Edgerank"
September 27, 2013 - More relevant ads in news feed, based on user feedback, including how many times the ad was liked, reported, or hidden.
December 2, 2013 - News feed includes more "high quality articles", less memes
January 21, 2014 - More updates from friends
February 24, 2014 - More stories about topics you like, by means of including "tags" of Pages you like.
April 10, 2014 - Major cleanup of spam and "like-bait"
May 27, 2014 - More control over what your apps can share without your explicit consent (less "frictionless sharing", which users complained about).
June 23, 2014 - More relevant ranking of videos, based upon whether videos have been viewed, and for how long.
August 25, 2014 - Click-bait ban.
September 11, 2014 - Optimized advertising
September 18, 2014 - Trending topics now receive higher priority in the Facebook news feed algorithm.
November 14, 2014 - Reduction of overly promotional posts
January 20, 2015 - Reduction of hoax posts
April 21, 2015 - Balancing of content from friends and Pages (a/k/a "Facebook-geddon")