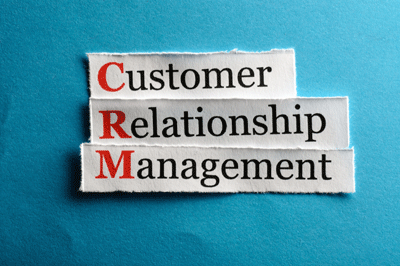 For companies of virtually any size, a need often arises for a CRM (Customer Relationship Management) system. Over the years, CRM has become sort of a marketing/sales buzzword that can be confusing, but simply put, it's a system that allows your marketing and sales people to work together to track leads and coordinate attempts to convert leads into sales.
For years, the marketing software pioneer HubSpot was forced to integrate with other companies in order to provide CRM services, because HubSpot didn't offer CRM. However, that has changed with the recent introduction of HubSpot's own proprietary CRM system.
So what can you expect from HubSpot's CRM? The same innovative, integrated, intuitive type of software that has made HubSpot one of the biggest names in marketing.
Coordination with the contact system
Here at Rhino, one of our favorite HubSpot features has always been the contact database. The database monitors your relationship with every contact, tracking whenever they engage with your website. It's always been a very helpful tool for tracking leads.
The CRM takes it even further. When you add a contact, the CRM will automatically search for additional information about them and add it to their record. This includes company information, other key employees, and even social media profiles. So once you add a name, you'll get to see if there are other employees of the same company in your database, or get a link to their Twitter profile so you can easily connect via social media.
Every interaction recorded
Lead nurturing and conversion takes time, and you might have a lot of spinning plates in the air, as the saying goes. The last thing you want is to lose track of where you are with a lead or what attempts you've already made to convert them.
With the HubSpot CRM, your sales team can record every interaction with a lead directly in the contact page, including emails sent and telephone calls made. The contact page in the CRM will automatically organize the interactions, presenting you with a timeline view of how you've engaged the lead. Additionally, your sales team can leave notes on the contact page so that anyone can pick up with the lead at any time.
Effortless communication
Another great feature of the CRM is the ability to work directly from a contact's record page. Simply open up a contact page on the CRM, and you can send emails directly from there. You can even have email templates set-up so you have instant emails ready to go from the contact record.
And if you're interested, for an extra fee you can add phone integration. It allows you to make phone calls straight from the CRM with one click. The phone call will be logged in the contact page and you can even add functionality to record the calls and then place the full recordings in the contact page.
Work hand-in-hand with Sidekick
If you use the HubSpot Sidekick Chrome extension (which is very useful), it works flawlessly with the HubSpot CRM. Whenever you write an email to one of your CRM contacts, Sidekick will provide information on the contact and even their company. You'll also be notified instantly when the contact opens your email or clicks anything in it. Additionally, you can schedule emails to be sent at a later time with Sidekick.
An extraordinary tool available right now
If you're already a HubSpot subscriber, you can get free access to the CRM immediately. All you have to do is follow this link to start the process. It may not be free forever, but that shouldn't stop you from taking advantage of this dynamic feature now. Your sales team will thank you for it.