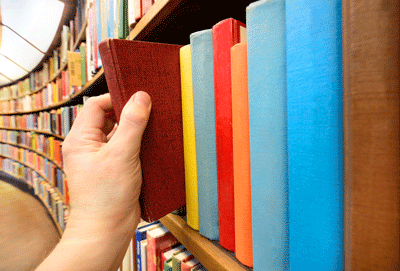 Buyer personas, as you've probably heard by now, are an essential part of your inbound marketing effort. In case you're not clear on what a buyer persona is, what we're talking about here is a representation of your ideal customer. This is going to be a somewhat fictional character, but it should be based on data about your actual customers, including their behavior patterns, goals, and other demographics. A well-crafted buyer persona is invaluable to marketers and salespeople. How can you sell, and design a marketing program, if you don't know who you're selling to?
A buyer persona is thus something of an archetypal characterization of your target audience, but don't take this as an abstract concept. The purpose of developing a buyer persona is to help us relate to those we're selling to as humans, rather than as an invisible entity who we're trying to reach. If we personify them as Buyer Barry, or Manager Mary, we can understand them as people, and this is vital to how we market to them. This includes the content we'll be creating for them, and that's the essence of our inbound marketing.
Assuming I've convinced you of the importance of proper buyer personas, that still leaves a big question: How do you actually "make" one of these characters? Fortunately, it's not that difficult, although it will take some work. What you need to do is some research by asking questions of your real-life customers, in order to get the data that you'll use to build your fictional buyer. For the purposes of this article, I'm going to assume that you're selling B2B, and you're doing buyer persona research on buyers who are employees of the companies you're selling to. So if you're selling B2C, you'll have to make some adjustments to the research you do, to find the buyer persona of your ideal consumer.
Personal Background
It's a good idea to get some information about your buyers' demographics, assuming you can ask the questions in an appropriate and sensitive way. Data about their age, whether they're married and have children, their level and type of education, and so, can be extremely valuable. We're not looking to create stereotypes, but the patterns you observe will be helpful in giving you an image of the people you're selling to. You should also try to gain some knowledge about their career path: how they got into their current field of work, as well as the niche they've found themselves in.
Their company
Ask about the nature of the company they work for. This will include learning in what industry or industries the company works, and the size of the company, both in terms of revenue and number of employees. This type of buyer persona research will be particularly useful when you're designing the forms for your landing pages.
Their role
Ask a lot of specific questions about their job, including their title, their daily responsibilities, who they report to, who reports to them, and what skills, knowledge, and tools, are needed to do their job effectively. What you're trying to learn here is anything that gives you an idea of what it's like to live a day in the life of your ideal customer.
You'll also want to find out some other relevant information, including the challenges and goals associated with fulfilling their jobs, as well as where they turn for job-related information, what publications and blogs they read, and what social networks they use.
You'll use all of this buyer persona research to help you create content and communications that will appeal to your target audience. If this all seems a bit overwhelming, don't fret. The good folks at HubSpot, whose name is virtually synonymous with inbound marketing, provide a free template for creating buyer personas.