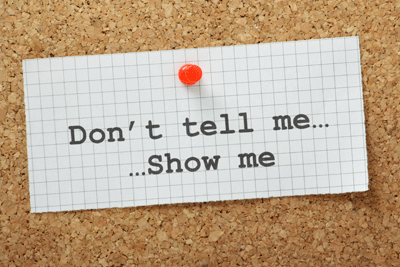 The yellow pages are dead. You know it, I know it, everybody knows it. When was the last time you pulled out that big yellow tome and actually looked up a business or service? I'd bet it wasn't this year; heck, it probably wasn't even this decade.
But you don't have to take this anecdotal evidence as fact. If you're the type of person who prefers cold, hard numbers – a real Joe Friday "just the facts, ma'am" type – we've got you covered. Numbers don't lie, and these numbers tell a grim story for the future of the yellow pages.
88
By 2016, 88% of local advertising will be delivered on a mobile device.
3.5 million
The number of people who opted out of yellow pages delivery from 2011-13 (most recent time period numbers are available for).
11
As in Chapter 11 bankruptcy. Two of the nation's biggest phone book companies have had to file bankruptcy over the last few years: Dex One Corp. and SuperMedia, Inc. (printer of the Super Pages). In order to survive, the two companies merged in 2013 and became Dex Media.
26
The percentage yellow pages use plummeted from 2002-2010.
87
The number of pages lost by the yellow pages from 2012 to 2014 in the Tri-Valley, Calif. area. Earlier this year, our CEO decided to compare the size of phone books from the Tri-Valley area, near our headquarters in Dublin, Calif. He found that the 2014 yellow pages were 87 pages shorter than the 2012 version, a drop of 20 percent. This kind of reduction is now fairly common.
5
The number of years until the last yellow pages will be printed, according to a panel of marketing experts. Last year, Street Fight Magazine asked five experts when they expected the last print version of the yellow pages. The most common answer was five years, and only one expert thought the yellow pages would still exist after 2023.
$0
The amount of money you need to spend on yellow pages advertising in the future. You don't have to keep wasting money on the yellow pages – you can get better, cheaper results with content marketing. Don't stick with a dying medium.