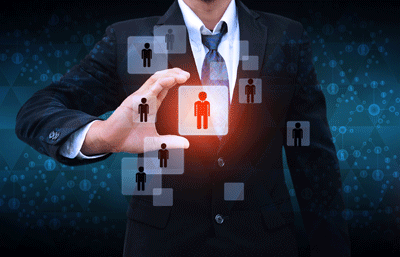 Inbound marketing is the fastest-growing marketing strategy in the business world. In fact, it might be the most popular digital marketing tactic in use today, and for good reason: it's dynamic, successful and cost-effective. But it also involves a ton of work, and it can be very challenging to manage an inbound marketing campaign if you don't have experience or an adequate amount of time to devote to it.
If that scenario describes you, an inbound marketing agency can be extremely beneficial for your business. Agencies that specialize in inbound marketing have the knowledge needed to manage your marketing campaigns and can handle all of your marketing needs. So how do you choose an agency that's right for you; one that actually cares about your business success and not just your money? Here are some tips:
A solid track record of success
As with any business, satisfied customers are one of the surest ways to tell you're dealing with a great agency. Ask a prospective agency about some of the clients they've had in the past, and the services they performed for them. Get the website addresses for those businesses and take a look at their sites: is the presentation clean and effective? Does their content appear to be informative and valuable?
If you want to take it a step further, get in touch with former/current customers and ask them their opinion of the agency. One thing is true about both dissatisfied and satisfied customers: they are very willing to talk about their experiences.
Reliable communication
A good agency should be easy to reach and will always communicate in a clear and effective way. If a prospective agency is hard to get in touch with and struggles to get back to you, that's a red flag: either they are too busy or too inattentive to warrant your business. The digital world never sleeps, and technical issues can arise at any time; you want to be sure your agency is the kind of partner who will always be ready to respond to problems.
Get a breakdown of their services
You should always know what you're paying for, and a good agency will tell you exactly what they're doing for your business. Ask plenty of questions about the agency's plan for your business, so you know things like: Will the website need to be redesigned, and who would handle that? How often will blogs be posted? Will you present us with analytics? How will leads be tracked and how will follow-ups be handled?
A quality agency should be able to answer those questions. If an agency is hesitant about sharing its plan for your business, or doesn't seem to have a fully fleshed out strategy, that's not an agency you want to work with.