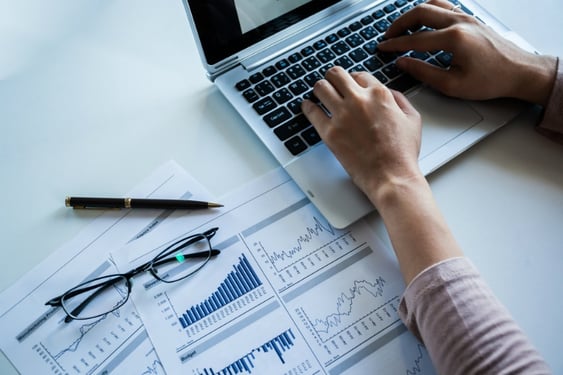 Here at Rhino, most of the clients we speak to feel that they have already come up with a superior product, or a great idea for a service offering. That's always great to hear, and it's certainly the basis of an excellent business plan. But I don't need to tell you that it's not enough to come up with a brilliant idea, even if you're ready to start mass producing it. Business is all about the bottom line, and that means that you've got to close sales. This is where marketing enters the equation.
Oh, I'm sure you're fully aware of the need for marketing already. But for most young companies (and many mature shops too, for that matter), there are a host of uncertainties when it comes to developing a marketing plan. There are a plethora of forms of marketing, and avenues through which to market your offerings. It's not always clear where and how to spend your time, and more importantly your money, as it's crucial to make every minute and every dollar that you spend on these efforts count.
How much should you budget on marketing?
This is a great starting question, and one that emerges in our earliest conversations with a new client. We generally ask our prospective clientele how much they've budgeted for their marketing campaigns. More often than not, they don't have a clear answer, and are, in many cases, counting on us to answer that question for them. Suffice it to say, there isn't really a single clear answer to this question. The size of your marketing budget really depends on a number of factors, starting with the age of your business. A common rule of thumb you may come across states that you should be prepared to spend 5% of your projected annual revenue on your marketing efforts. We recommend a higher percentage, sometimes as much as 12% to 20% for young companies (those who have been in business for less than five years). This allows for some one-time startup expenses, as well as the vital push to gain brand recognition and consumer awareness.
If these numbers seem high to you, take a look at some of the information that was unearthed in the CMO Survey on Marketing Budget from McKinsey, the American Marketing Association, and Duke University. This study revealed some interesting numbers:
The average budget (in 2014) spent on marketing efforts was 8.3% of sales revenue.
Average spending for B2C (Business to Consumer) companies was 10.4%.
Needless to say, these percentages shouldn't be taken as a hard and fast rule. Other factors need to be considered, including what it is that you're selling, and to whom. If your business primarily depends upon subcontracting, you may be able to get away with spending almost no cash on marketing. If your target audience spends their time on social networks, you may not need as large of an outlay of cash. But please don't interpret this to mean that social media marketing is completely free, or that it doesn't require an expenditure of time.
In any event, the world of modern marketing continues to evolve so rapidly that your marketing budget should be reviewed monthly, or at least quarterly.
Choosing Your Channels.
When I was growing up, we had, even in New York City where I lived, only a handful of TV channels to choose from. These days, many of us have hundreds at our fingertips through our cable or satellite boxes, and it's not easy to choose the best channel to watch, at times. Wading through the huge list of available marketing channels poses a similar challenge. With so many avenues of marketing at our disposal, and so much literature extolling the virtues of each, it's not an easy decision to make. Needless to say, there are a number of factors to be considered in this regard.
Identify your goals.
If we don't want our marketing campaigns to be as aimless as the channel-surfer, sitting on the sofa, wandering through the spectrum of channels, it's essential to set clear goals that will help determine what methods to employ. As mentioned above, these goals can and should be reviewed and adjusted on a regular basis. Take some time to reflect. Just as you might before embarking on a mountain-climbing expedition, try to have an understanding of where you want this effort to take you. Are you after more leads? Higher brand awareness? Try to formulate some target results to aim for, whether those are more page views on your website, an increased number of downloads of your content, or some other goal of your choice, and use that, or a combination of those, as you decide how to allocate your marketing budget.
Only diversify if it makes sense.
Though there are plenty of marketing channels available, it's not necessary for every company to use every one of them. In fact, it may not be the most sensible approach, particularly if you have a limited budget for marketing. You'll need to invest enough into each channel you employ to make a difference. Spreading your marketing budget too thin may result in not enough focus to gain traction in any of those channels. Companies with a small budget may do best to limit themselves to only one or two channels.
Use goal-specific optimization.
Each channel has its strengths. Once you've identified the goals of your marketing campaign, choose the channel that is best optimized to achieve those goals. If you're after a great number of leads, consider using Facebook's paid advertising. If you're targeting an increase in brand awareness, YouTube may work well for you.
Track metrics, review, repeat.
One of the real benefits of digital marketing, in contrast to old school methods of marketing is the ease with which you can track metrics on just how well you're doing. If you're using marketing automation software, you can track not only how many people are clicking on your ads or links, but also much deeper statistics regarding your site traffic, and what people are doing when they land on your website. As with any aspect of your business, review these results frequently, adjust your methods and your marketing budget decisions, according, and even start the whole process over as may be needed.
In conclusion, keep in mind that there's no universal answer to the question of how to allocate your marketing budget. You can, however, carefully plan and choose the optimal ways to deploy your budgets of both money and time, to achieve your goals. If you'd like to explore these ideas further, drop us a line. We'd love to discuss and share some ideas with you!