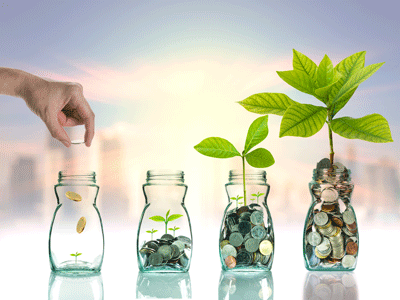 If your business has set lofty goals to grow in 2016, but you aren't sure how to reach them, then you might be interested in inbound marketing. In contrast to traditional marketing which seeks to push your message out to people who probably don't care, inbound marketing tries to pull in people who will likely convert into leads and hopefully become customers. Identifying a possible solution like this is just step one, and it can be difficult to know where to go from there. You aren't sure what exactly inbound marketing is or most importantly, if it works. You also don't know whether you want to invest money into this new venture that you are just learning about, and even if you did, where would you invest the money?
This is where HubSpot comes in. It is the top inbound marketing company and works hard to provide powerful marketing automation software, training courses in inbound marketing, and educational blogs and resources. This is all wonderful and exciting, but how do you know if HubSpot is right for your business?
Training Courses
One of the great things about HubSpot is its dedication to teaching and education. Even if this blog is the first place you are hearing the term "inbound marketing", HubSpot has tools for you to increase your knowledge and learn everything there is to know. They offer a free online inbound certification, have a library of training videos on a wide range of subjects, and provide user guides on everything from social media to the marketing software itself.
All of this information is provided free of charge, so you can decide whether this is something that might work with your business. If you do purchase the software, you also have the comfort in knowing that there is a huge selection of training tools available to walk you through the process. However, if it does prove to be overwhelming, there are always inbound marketing agencies to help
Pricing Plans
A great feature offered by HubSpot is a free 30-day trial of their professional plan software. You will be able to test out all the tools like blog publishing, social media monitoring and scheduling, SEO, lead management, and much more. This free trial allows you to really get your hands dirty and see just what the software has to offer. After one month you will likely see what an impact inbound marketing can have. Here is Rhino's case study after using HubSpot for just one month, and you can see for yourself the dramatic increase in website visits and leads.
After the trial is up, you have the choice of which subscription to buy: basic ($200/month), pro ($800/month), or enterprise ($2,400/month). Each has its pros and cons, which can view on the official page. Another great feature of HubSpot is that it provides its own CRM solution for free! This is especially great for managing your prospects and sales pipeline.
Results
When determining if HubSpot is right for your business, it really just comes down to results. Is it going to work or am I throwing my money away? Like anything else, you get out of it what you put in. Inbound marketing requires a lot of dedication and patience. It will likely take a while for things to pick up, but the good thing about HubSpot is you can monitor exactly what is working for you and what isn't. The analytics tools are incredibly powerful and allow you see how people are interacting with your content, how they are getting to your site, and who is downloading your ebooks and whitepapers.
Check out these incredible inbound marketing statistics from Business2Community.com to see how inbound is changing the way people think about marketing. Two of my favorites that should convince you are:
"Companies that use marketing automation to nurture prospects experience a 451% increase in qualified leads" – Salesforce
"Inbound marketing costs 62% less per lead than traditional outbound marketing" – HubSpot