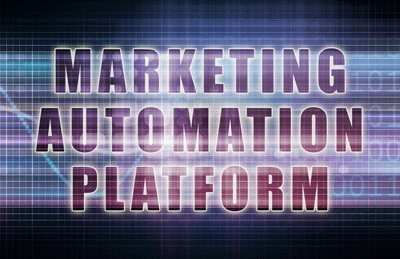 The simple answer is "No." Not every marketing agency utilizes HubSpot because there are numerous competitors in the world of marketing automation software. Here at Rhino, we believe HubSpot is the most efficient and best overall tool for inbound marketing because of its long list of software capabilities and all-in-one approach. It is the right fit for our company because it meets all of our needs from SEO, blogging tools, social media publishing and analytics, to lead management.
However, what works best for us is not going to work for every business. Some companies may not use email marketing or social media (although they should!) and thus do not need a system that includes these features. Many other marketing solutions focus on traditional, outbound marketing while HubSpot is a specialized inbound tool. You might be curious of what else is out there, so here are a few HubSpot alternatives and their highlights.
Pardot : A B2B Marketing Automation Solution
Pardot is run by Salesforce and focuses on B2B sales. The software provides many of the same tools as HubSpot but focuses more on sales and revenue rather than marketing. Pardot has excellent sales alignment and the ability to track prospect activity in detail. It is a great platform for larger companies that already use Salesforce and have a larger budget to allocate because the pricing is quite high compared to its competitors.
Marketo: Built by Marketers for Marketers
Marketo is a great tool for the more tech savvy marketers. Some have criticized how difficult the platform is to understand and use, and that there can be a steep learning curve when first trying out the features. It can be difficult at first, but Marketo provides many training courses and tutorials. Once you are able to understand the platform, you will have access to powerful reporting capabilities, strong integration with other software, and extensive customization and organization options.
Act-On: Powering Small Teams with Big Ambitions
Act-On focuses on small marketing teams and provides simple, functional tools for success. It has one of the most favorable support teams to help with any problems or difficulties you might encounter, and many users love how easy it is for anybody to understand. However, for marketers looking for a more powerful and detailed software with greater functionality and more tools, this might not be the best choice.
iContact: Smarter Sending
If you already have tools or software for most of your marketing practices but are looking for a better email marketing platform, iContact is for you. This automation tool is specialized for smarter email marketing and offers detailed tools to create personalized experiences for your subscribers and understand more about your contacts and leads. Compared to many of the other companies listed, iContact lacks most of the marketing automation tools like SEO and blogs, but this platform is a good alternative for those looking for something more specific.