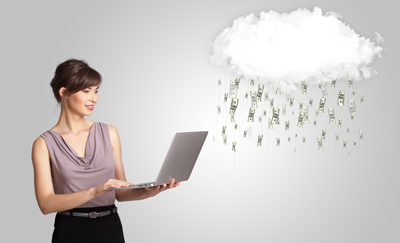 If you own a small business, your budget is most likely always top of mind. While marketing expenses are a given, you hope to cut costs wherever possible. As you are probably aware, generating leads online is one of the most important things you can do for the growth of your business. So you may be wondering, do online leads cost a lot of money? The good news is, they don't have to. Keep reading to find out the best way to generate leads for little to no expense.
Your Website
You've already invested in a website, so now you just have to make sure it's doing what it should. Websites that are great lead generation machines include a number of things, some that you may not have considered. First of all, your site should be pleasing to the eye and simple to navigate. It should include all business and product/services information that a potential customer would need to know in order to make a purchase. It should include your contact information, photos, testimonials from previous clients, and links to your blog and social media sites.
But the most important thing that your website should include are ample calls-to-action. These CTAs should be placed throughout your site, on every page. They are single-handedly responsible for driving visitors to convert into new leads, so they need to be easily visible and engaging. CTAs can lead visitors to a content offer that they can redeem in exchange for their contact information, to an email newsletter sign up, or to anything else that you can provide that will encourage them to leave their contact info.
Your Blog
If you don't already have a blog for your business, now is the time to hop on board. Business blogs that are frequently and consistently updated with keyword enriched content are one of the greatest tools that a company can use to drive traffic to their website. If you aren't blogging, you are missing out on an incredible opportunity.
They key to a successful business blog is in how often you are updating, and how good the content is that you are pushing out. Try to update several times a week – but it's important to do so on a regular schedule. Avoid posting five times one week and once the next. It's better to keep with a consistent two or three times a week schedule if that's all you can manage. Your content should be geared toward your target consumer, and should be filled with words and phrases that you know they will use in their online searches. By using these keywords throughout your content, your site will begin to rank higher in the search engine results for these terms. This is one of the best ways to get new eyes on your site. And luckily, all of this can be done for little or no expense.
Your Social Media
Social media is something that you simply can't afford to avoid at this point. Consumers will expect your company to be represented on sites such as Facebook, Twitter, LinkedIn, and Google+, and if they are looking, you want to be there. Stay on top of the social media game by regularly posting and encouraging engagement from followers. Post a link to every blog post you publish, update with any company news, share interesting stories or videos that you've seen – really, anything that you think might be of interest to your target buyers, even if it isn't directly related to your own company, has a place on your social media pages. The more of a rapport that you build with your followers, the more likely they will be to click through to your website or blog to find out more information, and the more likely it will be that they will then convert to an actual paying customer.
By taking control of these three aspects of your online business presence, you have the opportunity to generate an incredible amount of leads for very little monetary investment at all. The little that you may have to put in will most definitely be returned to you in highly qualified leads, which will eventually result in sales for your business. To get a more in depth look, download our free "Guide to Online Lead Generation for Business Owners" eBook.