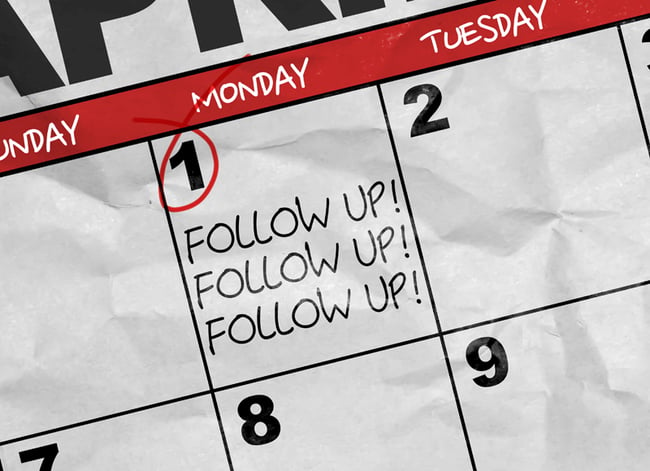 Following-up with potential customers after a call, email, or meeting is an essential part of any sales process. There are multiple options for following-up with prospects such as phone calls, handwritten notes, and emails. Follow-up sales emails are a quick and simple way to touch base with a potential customer and encourage a response. There is an abundance of information online about what makes a good follow-up email. In addition, there are templates available that include the basic elements necessary for an effective sales email. It is important to learn about what to include in each email, but it is equally important to understand what to avoid.
Avoid subject lines that look like spam
The first goal you have for any email you send is for it to be opened. If the email is never opened, it will not produce any results. The subject line is the first thing people read and is often the determining factor in whether the email gets opened. Consider what types of subject lines pique your interest and what types cause you to automatically delete an email. In addition, you can A/B test your subject lines to get a more accurate understanding of which ones customers are more likely to open.
Avoid being vague
The second goal you have is for the client to actually read them. If you succeed at getting someone to open the email you do not want the potential customer to believe it was a waste of time. A clear objective is necessary to keep the reader's attention. In addition, people get a lot of emails and do not have time to read through unnecessary information to get to what is useful and important.
Avoid making the email all about you
A follow-up sales email means that you have had a previous interaction with the potential client. The potential customer already has a general idea of the services you offer and does not need an entire email rehashing your previous conversation. Take the opportunity to offer value to the client by seeking to answer further questions and pointing out ways your services can solve a problem in their business or life.
Avoid confusion with a clear call-to-action at the end of the email
The final and most important goal is to get a response from the customer. A clear call-to-action at the end of sales emails is a way to help the customer move toward the next step in the sales process. For example, asking, "When is a good time to meet and discuss your questions?" encourages the client to respond. If you can elicit a response to your email, it opens the door for you to continue following-up until the potential customer turns into an actual customer.
There is not a one-size-fits-all process that will guarantee a 100% response rate. But, if you take the time to learn what to include and what to avoid, you will have a greater rate of success with this element of online marketing.