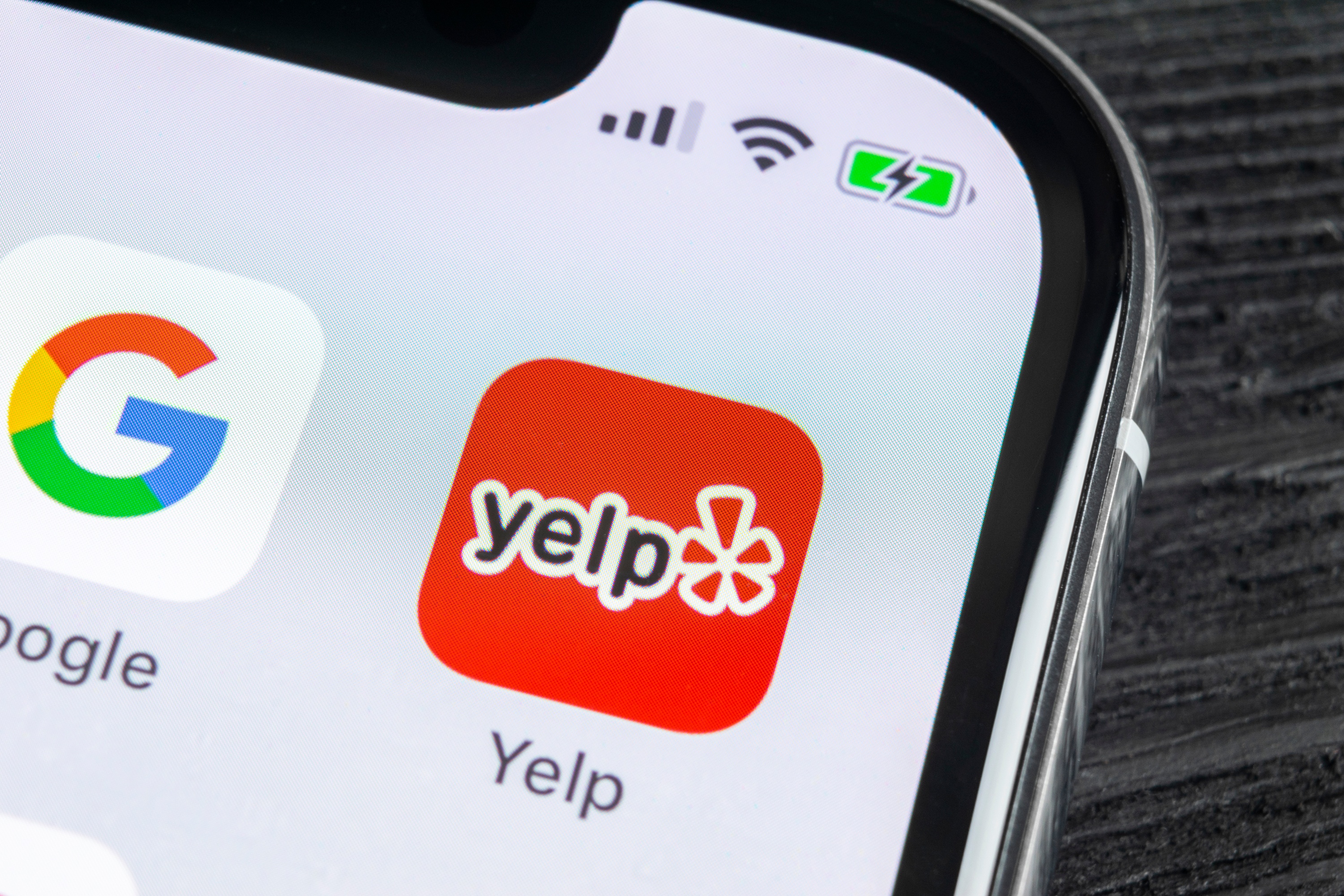 If you're in business in 2018, I trust you're aware of the value of online reviews. I addressed the question of "How Important Are Online Reviews?" here on this blog earlier this year. I concluded that they are indeed "extremely important", and explained why.
But you don't have to take my word for it. The statistics speak for themselves. A study by the Spiegel Research Center at Northwestern University last year showed that 95% of shoppers read online reviews before making a purchase. Look at the numbers this way: if you don't embrace this valuable aspect of your online presence as a vital part of your marketing strategy, you may be missing out on 95% of your target audience.
Let's take a look at two important channels for online reviews, Google Reviews and Yelp, so we can have a better understanding of how they work.
Yelp - the original
Yelp was the pioneer in the world of online reviews. It was founded in 2004 by two former employees of PayPal, after one of the founders, Jeremy Stoppelman, discovered that it was difficult to find online reviews of healthcare professionals, when he was looking for one after he came down with the flu. Its original vision was that of an email-based referral network for local businesses, in which one could ask fellow users for reviews. This concept didn't gain too much popularity, either with investors or with users. What did start getting more use, however, was the "Real Reviews" section, which allowed users to post unsolicited reviews. This rapidly grew into the Yelp we know today.
How Yelp Works
One could consider Yelp as the archetype of crowd-sourced review community, accessible both on the web and via its own mobile app. In its own words,
"Yelp uses automated software to recommend the most helpful and reliable reviews for the Yelp community among the millions we get. The software looks at dozens of different signals, including various measures of quality, reliability, and activity on Yelp. The process has nothing to do with whether a business advertises on Yelp or not." This is known to many as the "Yelp Algorithm", and we'll mention it again a little later.
Owners or managers of businesses can, at no cost, create an account which they can use to post information, photos, and other messages to their customer base. Yelp's income stream comes from advertising that it sells to local businesses. However, business owners, whether or not they pay for advertising, have no power or influence over the content, presence, or ranking of user-posted reviews.
The Value of Yelp
It's got staying power -

Yelp has been around, in basically its present business model, since 2005. In the digital world, that's pretty much an eternity.

It gets plenty of traffic -

Yelp boasts 32 million unique visitors to its website monthly, and another 72 million monthly unique visitors through its mobile app. It maintains over 163 million reviews. With these numbers, its power to influence your online reputation simply can't be denied.

Backlinks from Yelp can give a great boost to your SEO, and that means higher rankings in Google searches.

It's free -

so there's no reason not to take advantage of this resource.
Yelp: the downside
Lead inflation -

It's sometimes said that Yelp isn't really honest in their metrics. More specifically, there's controversy over what's counted as a "lead". Yelp's activity reports include map views and uploaded photos as "leads" in their Activity Reports. Most marketers consider a lead to be someone who has responded in one way or another with interest in our offerings. So it makes it difficult to actually track results on Yelp and determine whether there's sufficient value in their advertising rates.

The Yelp algorithm is somewhat controversial too -

Remember that algorithm that Yelp told us they use to deliver the right reviews to its readers? Well, there's a fair amount of question as to whether it's really trustworthy. More than a few businesses have expressed the concern that some of the most favorable reviews are lost behind the filters.

There's also controversy about paid ads -

Lots of people have questioned whether paying for ads gets you better placement in the aforementioned Yelp algorithm. Yelp swears that it doesn't, but with the "recommendation software" being proprietary and basically invisible, and the persistence of Yelp reps trying to sell more paid ads, it's hard to tell.
Google Reviews - the leader
We all know Google as the "search guys", but they've now become a major player in the online review arena as well (what aren't they involved in at this point?). Google reviews are part of "Google My Business" , Google's business listings, which include photos and user reviews. Sound familiar? Google Reviews may have gotten off to a slower start than Yelp, but it has grown in leaps and bounds, currently claiming 63% market share as the first stop for business reviews.
How Google Reviews work
If you don't know what Google My Business is, well, go ahead and...Google your business. That listing that comes up on the right side of the page is visible to everyone who searches for you. Anyone can leave a review there as well. The good news is that as a business owner, you can claim your listing on Google, and make sure the information out there is correct. You can also respond to reviews or questions that consumers post.
The Value of Google Reviews
It helps with your SEO and Google search ranking -

Hey, it's Google, so being on there is obviously going to make you more visible on Google.
It integrates easily with your Gmail and YouTube accounts -

This is useful for responding to reviews and questions, and for integrating video with your listing.
You'll easily be found -

Again, it's Google, the king of search. If someone Google's your business, there you are.
It's free -

Just like Yelp in this respect.
Google Reviews: the downside
There's really not that much downside to Google reviews. If anything, it's simply that it may be more difficult for someone to discover your business by searching Google than it would be to search or drill down for a local business on Yelp.
In Conclusion
In case you haven't already guessed my conclusion, we here at Rhino think it's crucial to list your business on both Yelp and Google. Don't forget that they're both free (so there's really no excuse for not using them). But moreover, people are using them. You need to manage and maintain your presence in both channels so you can
Keep your listing up to date and accurate

Respond to questions and reviews (especially negative reviews)

Publish updates and other information to your customers and potential buyers