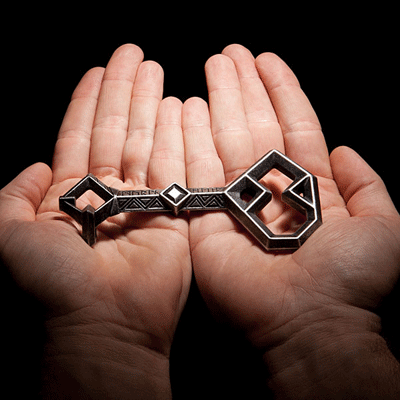 Ranking high on Google is often the number one goal for businesses when it comes to their online efforts. There are many different factors that go into a high ranking: SEO, quality content, and yes, backlinks. But are backlinks the key to ranking high on Google, or just another piece to the puzzle?
Before we get too far, let's discuss what a backlink is. Basically, a backlink is a link that is directed toward your website. The number of backlinks a site has is an indication of how important or popular that site is. When ranking sites for their search engine results pages (SERP), search engines, in particular Google, take into account the number of quality backlinks that a site has. Therefore, when it comes to your SERP ranking, backlinks are crucial.
Keep in mind, the quality of the backlink is what matters most to Google. If an inbound link comes to your site from another site with related content, this will be seen as a quality backlink. If the link is coming from a site with content that has no relation to yours, the backlink is considerably less valuable.
Backlinks are also an excellent way to drive new traffic to your site. Creating and maintaining a great website does nothing for you if no one sees it. New traffic is what helps to make your business a success. So how do you get quality backlinks for your site?
First of all, the focus should be on creating QUALITY, informative content. The better your content, the more likely people will be to link to it from their own sites. This, after all, is the natural way to build backlinks. However, this can take an incredibly long time, since your content has to first be discovered, and then a large number sites would need to link to it before it would make much difference. Since the "natural" way isn't the quickest, you may have to take matters into your own hands.
Guest posting is always an option. Speak with those in charge of sites who have a similar audience. Possibly exchange guest-posting duties. This is a simple and effective way to create quality backlinks to your site. Another plus is that these backlinks are often high quality, as the sites or blogs you guest post for will often be highly regarded by Google.
Traditional PR tactics work, as well. Pitch journalists from news sites of interest with a topic idea that includes your business. Host an event, and invite a number of journalists and bloggers. Take time to make the event really exciting or impressive, and the number of backlinks you can get from the write-ups of everyone in attendance could be staggering.
Another simple way to add backlinks is to merely add the links to your website and blog in your social media profiles. Most social sites, such as Twitter, Facebook, LinkedIn, and the like, allow you to add links to your website and blog within your profile. These links out to your sites are helpful backlinks, as well.
At the moment, backlinks are incredibly important to your ranking on Google and other search engines. While building a number of quality backlinks may take some time and effort, it is most definitely worth it for the online success of your business. To read more on how to improve your Google rankings, download our free eBook "How to Rank #1 on Google".