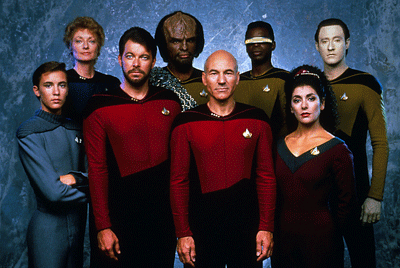 In today's digitally dominated world, everyone is connected like never before. But it's not just people using social media and the web to connect to friends and relatives; people are able to access their local organizations, businesses and even their government like never before. For example, anyone with a little bit of time and an internet connection can now submit petitions directly to the White House for any grievance they deem worth addressing. And if the petition garners enough signatures, the White House must address it. This was exploited in hilarious fashion in 2013, when a petition asking the government to build a Death Star reached the signature threshold and forced a White House staffer to explain why the President wouldn't OK the construction of a fully armed and operational battle station.
What does this mean for a business? It means that displeased customers now have no shortage of methods for publicizing their disappointment. They can use social media (Facebook, Twitter), a personal blog, or review sites like Yelp and TripAdvisor to let the public know exactly what they think of your business.
So how do you prevent your business from being dragged through the online mud? Providing excellent customer service is the easiest solution, but as the saying goes, you can't be all things to all people. Regardless of how hard you try, some customers will be displeased with your business eventually. Therefore, the key to limiting the damage is to be proactive online.
Don't hide – face your critics head on
Have you ever read online reviews for a product? On a site like Amazon, it's virtually impossible for a product to have all 4-5 star reviews, because there are always at least a handful of 1-star reviews. Why? Because consider, who is more likely to be compelled to leave a review: a delighted customer who received a great product, or a furious customer who received something they hated?
But instead of hiding from upset customers or ignoring them, address their reviews head on. Many sites that allow customers to leave reviews for businesses (like the aforementioned Yelp and TripAdvisor) allow businesses to respond to reviews. Make an effort to respond to negative reviews. Not only is it a good customer service technique, it also allows others to see that you care about displeased customers. And who knows: if you solve the customer's problem, you may turn a critic into a promoter.
Make like Captain Picard: Engage
That's a reference to Star Trek Captain Jean-Luc Picard, who liked to make a habit of telling his crew to "engage." And that's exactly what you should do with social media followers. Engage with them whenever necessary. It's very common for customers or potential customers to ask questions of businesses through their Facebook and Twitter accounts. Don't ignore these people. As a successful 21st century marketer, you should already be updating and monitoring your social media accounts daily. Take a moment to look for notifications of posts to your Facebook wall, or "mentions" on your Twitter account. Occasionally, you may not receive a notification, so it's important to be familiar with your pages/accounts in order to be able to notice if something new has popped up.
(Side note: For those of you keeping track, we now have a Star Wars and a Star Trek reference in this article. I'll try to fit in a Lord of the Rings reference for the nerd trifecta)
Take pride in your social media accounts
Here on our blog, we've talked a lot of about how your company's website is like your online storefront: it should be functional while also appearing clean, clear and professional. Social media pages/accounts are also reflections of your business, and having a poorly maintained or unattractive social media page is not a good look. Include properly-sized company logos and graphics on your pages, and make sure to test everything, using both a browser and a mobile device.
Also, if you will have multiple people managing your social media accounts, you want everyone to be aware of the "voice" and style of your social media pages. For example, will you try to be funny and lighthearted with your posts and interactions? Will you be serious and strictly business? The tone of your social media activity should be constant, so followers and visitors know what to expect from your pages.