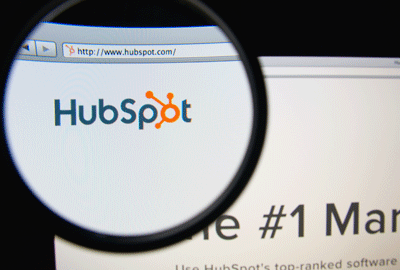 Content marketing has quickly become the most popular marketing strategy used by businesses today. Taking advantage of the dominance of the internet, content marketing attracts potential customers from all over cyberspace by utilizing targeted, keyword-laden content to rank highly in Google search results.
But since content marketing relies on the internet to be successful, your website is a critical component of the strategy. Your site needs to be easy to use and have the ability to be updated regularly, since you'll be posting content often.
One way to ensure you have a website that's effective for content marketing is by using the HubSpot COS (Content Optimization System). Although you do need to become a paid HubSpot subscriber to use the COS, there are many benefits to hosting your website on the powerful platform.
The alternatives might save you money – but is it worth it?
If you decide to build a website on your own, you're still going to incur some significant costs. First and foremost, you'll need to pay for a web server to host your site. If you choose to do the redesign on your own, you'll need to hire someone who is an expert on coding to build the site to your specifications. Additionally, content marketing requires a lot of specific features (like landing pages and form fields), and building those out takes time – and as the saying goes, time is money.
Doing it alone also deprives you of HubSpot's excellent additional features, such as its email system: the COS will allow you to send customized emails to your leads and contacts, which you can build yourself with the email editor. Without HubSpot, you'll have to contract a third-party email provider for your marketing communications.
Another helpful feature is HubSpot's social media integration. The COS makes it easy to populate social media buttons on your site, so visitors can share your content with their friends. It also comes with social media monitoring tools – these allow you to set up specific keywords for HubSpot to be on the lookout for. The COS will then monitor all public content on Twitter and alert you when your keywords are mentioned.
OK, OK, I get it, it's totally worth it. But how much is HubSpot going to cost me?
So now the $64,000 question: how much is HubSpot going to cost me? We won't jerk you around and be coy about the actual cost. Here are the cold hard numbers:
There are three subscription levels of HubSpot available:
- Basic: 100 contacts, 3 user accounts, 1,000 max emails sends per month
Total: $200 per month + one-time $500 training fee (Additional contacts available at $100 for every additional 1,000 contacts)
- Pro: 1,000 contacts, unlimited user accounts, 10,000 max email sends per month
Total: $800 per month + one-time $2,000 training fee (Additional contacts available at $50 for every additional 1,000 contacts)
- Enterprise: 10,000 contacts, unlimited user accounts, 100,000 max email sends per month
Total: $2,400 per month + one-time $2,000 training fee (Additional contacts available at $10 for every additional 1,000 contacts)
Every tier level available comes with the following features: social media, social media monitoring, blog, mobile optimization, calls-to-action, landing pages, forms, smart fields, lead management, email marketing tools, email list builder, analytics and online HubSpot training.
That's a lot of information to dissect, but the bottom line is: every tier comes with most of the features that make HubSpot so dynamic and worthwhile. But obviously, the Pro and Enterprise levels offer greater flexibility and features. Here are the two things that make them worth the extra money:
Contacts: As you can see from the pricing breakdown, each level increases the amount of contacts you can track. We love the contact database feature of HubSpot (referred to as Lead Management), because it allows you to keep track of your relationship with each person you interact with. Simply input their contact information, and HubSpot creates a contact page for them. From then on, whenever they do things like read one of your emails or visit your site, it's tracked on the contact page. This is an excellent tool for following-up on leads. The more contacts your plan allows for, the more leads you can keep track of.
Marketing automation: This ties directly in with contacts and lead management. At the higher pricing levels, you can set up certain actions to occur based on what a contact does (workflows tool); for example, you can set-up an email to be sent automatically when a contact hasn't read one of your emails in the last three weeks. HubSpot has many templates at your disposal (called "recipes") that will allow you to easily set up automated marketing campaigns.
Regardless of the size of your business, HubSpot has features and tools that can be of great use in your marketing.