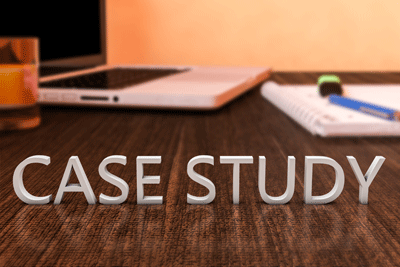 Case studies have been a valuable marketing tool for generations, and have sometimes been referred to as a "salesman's best friend". Traditionally, buyers like to hear stories from other satisfied customers who they can relate to. These are typically more more reassuring than even the best pitch from a salesperson, whose integrity and intentions may be in question.
This is even more true than ever before in these digital days, when almost everyone does research online before buying. Ask yourself this question: when you're considering buying a new product or service, what's the first thing you do. If you're like most people nowadays, your answer will be one of two things: you'll ask friends and relatives if they've tried that product or service already, and if so, what their impressions were. Or, if you're like 88% of today's consumers, you're likely to do some online research and read peer reviews of whatever you're considering investing in.
Since people are already looking for peer reviews, why not make the job easier for them? The next time you do a refresh on your website, consider including some case studies. There are a number of ways to include customer testimonials, which can effectively make your sale for you, in your website redesign.
Include a case studies page in your site.
If you have a number of testimonials from your satisfied customers, and I hope you do by now, it makes sense to build a dedicated page to house those stories. Call it "case studies" or "success stories" or something similar. Whatever you name the page, be sure to make it easy for your website visitors to find their way to that page. Be sure to include the challenges your clients faced, their goals, how you implemented a solution, and of course, the results you and the client achieved.
Include case studies on your home page.
You can incorporate case studies into the design of your homepage, which allows prospective customers to be greeted by proof that you have happy customers, and that they're eager to share their experiences. This gives a great first impression to visitors landing on your site. You can include the case studies or quotes from satisfied customers right on the homepage itself. Or, you may wish to include a call-to-action (CTA) that links to your dedicated case studies page, or to a particular case study.
Blog about your case studies.
You can include case studies into your website redesign, but you'll still have to get people to read them. A great way to accomplish this is by blogging about them. When you do so, be sure to resist the urge to turn this into a piece of marketing collateral. Your goal is to get people to see how others were able to solve a problem using your product or service. So instead of focusing on the virtues of your offerings, let the challenge faced by a particular customer be the focus of your blog post. This will entice people to read a story that they can identify with, and instill some comfort level that you'll be able to overcome their challenges in a similar way.