Innovative marketing…what d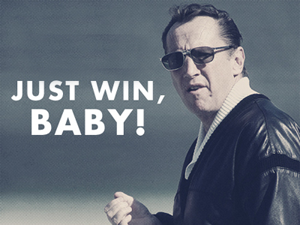 o I mean by that? It is not something simple, so lets think about it. Coming from dictionary.com the term innovate is defined as: "to introduce something new; make changes in anything established". Basically, to be an innovator means to be someone that challenges the thinking of others, takes chances, thinks outside the box, sets trends, and doesn't follow. The person that comes up with the idea that goes against the status quo, but proves success.
I have been in the marketing field for about three years now. I know what you're thinking: What does he know? Only three years, who does he think he is, writing a blog about innovative marketing? Well, I'll be honest; I realized I knew just a little about new-age marketing until our recent partnership with HubSpot. Before our initial training on inbound marketing, I thought I would be listening to the same old lingo on how marketing is different than it was a decade ago, but nothing I didn't already know. Yeah, I know, you need social media, Yeah, you need an SEO strategy. Yeah, WordPress has nice-looking websites.
I was so wrong. I was introduced to a whole new way of thinking. I was introduced to Inbound Marketing. Or, should I say, innovative marketing? This is not just a process, it is a science. This is the answer every struggling business owner, every marketer, and any other person wasting money on advertising, is looking for. The best part about it is that it's all online.
Sure, it takes some time and effort, but what doesn't? HubSpot has grown by 690% in the past three years, and had a revenue of 77 million dollars in 2013-a 50% increase. They are growing so fast that they're hiring people on a daily basis. And I mean daily. My LinkedIn account is constantly flooded with job openings posted by my HubSpot friends out in Boston. In 2013, they added 239 new employees. The reason they are turning into a business powerhouse is simple. They have come up with a fundamentally sound system, specifically a revolutionary software platform, and it WORKS. Like former Oakland Raiders owner Al Davis used to say, "Just win baby"…HubSpot's slogan should be, "It just works baby".
Being a part of an inbound marketing firm has shaped my thinking dramatically. Being 24, I have grown up with things like social media, iPhone apps, downloadable music, iPads, etc. But not until recently did I realize how much of a technological uprising it really is. I feel bad for the business owners who are still stuck in the habit of paying for yellow pages, creating commercials, cold-calling, or any other type of traditional advertising. I say habit because that's what it is. If you are still paying for traditional advertising, it is probably because it is what you are accustomed to.
Now is the time to take a hard look at your marketing efforts and the ROI it is providing. Chances are that if you haven't adopted a new strategy it's because you haven't known what to do, or how to break your old habit. It is not long until these advertising methods are completely gone forever. I just happened to be fortunate enough to be able to see the light that the inbound marketing world has provided. Become a fellow HubSpotter. Join something that you can be proud of.