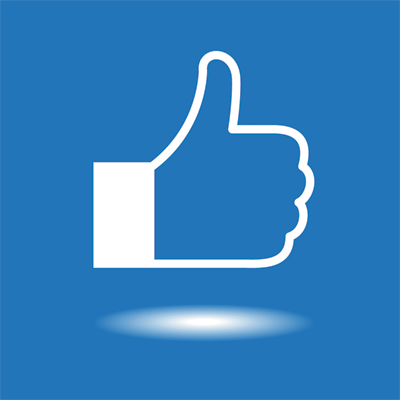 We're always talking about the importance of maintaining a social media presence to stay visible to your followers, and to interact with them. And with close to a billion daily users, Facebook is definitely a channel that we can't ignore. So, while it's not entirely clear what are the best metrics to use to judge your success on Facebook, we know that there's one tool that shows up everywhere on Facebook that gives us some information: the "Like" button. It's probably the single biggest indicator that we're connecting with people on Facebook, and that they're noticing our posts.
Not too long ago, Facebook CEO Mark Zuckerberg stated in a live streaming event that the social media giant is "thinking about" adding a "Dislike" button to complement the ubiquitous "Like" button. Media outlets grabbed the story, quoted Mr. Zuckerberg out of context, and within a day, the news of the Facebook dislike button was everywhere. Or was it?
For starters, the Facebook Dislike button has been talked about for years, though Zuckerberg has flatly rejected the idea. Reddit, the social network which really runs more like a bulletin board system, has long given its users the ability to vote "up" or "down" on a particular post. This is a feature that Facebook users have long been looking for, and which content providers and businesses have been fearing. After all, as much as we love getting "liked", who wants to have a ton of thumbs down votes showing every time someone has the impulse to click the Dislike button? And what if competitors abuse it?
Having led you on this far, I feel I need to set the record straight. I've told you plenty about how you need to have a business Facebook page, but now you're hearing that it may lead to dozens, hundreds, or even thousands of "dislikes" on your page. Well, you can rest easy on this matter. As usual, the media feeding frenzy reported misleading information on the topic. Facebook is not instituting a Dislike button, and I'm confident that there won't ever be one.
First off, rather than just reading the clickbait stories on the topic, check out what Zuckerberg himself said on the subject. He actually clarified that there are two approaches to having a Dislike button, and the one you're getting nervous about is not even on the table for consideration. What he did say that they're looking to implement is a way to give feedback for situations in which "like" doesn't seem appropriate or feel right. For example, when someone I know announces that a relative or even a celebrity has passed away, I don't feel comfortable clicking "like" on that one, and I'm sure most of you don't either. So what Facebook has been testing is an alternative button, which will let you express something else, like "sympathize", to show support for the post, without having to say you "like" it, which could appear to be in poor taste.
As for the real Dislike button, the one which can be used to disapprove of posts don't expect to see that one in the near future, or more likely ever. Zuckerberg commented that "...that's not something that we think is good for the world. So we're not going to build that," but I think his motivations are more focused on his own business model than his stated altruistic intentions.
First off, seeing dislikes on other people's posts could very likely serve to discourage others from posting as frequently, or at all. Secondly, and probably more importantly, you're certainly not the only business owner concerned about this, and Facebook has lots of corporations paying to promote their brands. Those folks wouldn't be too happy to log on to find heaps of dislikes on their pages. And that wouldn't bode well with Facebook's investors, would it? So fear not, despite what you've been reading, the Facebook dislike button is not on its way, at least not the one you're afraid of.