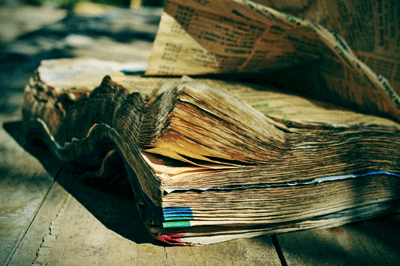 For decades, the yellow pages reigned supreme as the best marketing tool for small businesses. Delivered every year, without fail, to your own doorstep, the yellow pages were found in every home and were the go-to resource for anyone in search of a business or service. But those were also the days of three major television networks and cell phones the size of bricks; things have changed.
In today's business climate, the yellow pages simply aren't worth the cost anymore. If used as one small, affordable facet of a diverse marketing strategy, the yellow pages could still be of some use. Unfortunately, that's not how the yellow pages do business.
The yellow pages have been slow to adapt with the changing business world, and still cling to relics of the old times such as 12-month contracts and directory service. And because their revenue has plummeted, they are reluctant to reduce their rates to more reasonable levels. It's what happens to monopolies when they lose their stranglehold on their market: they're forced to adapt to open competition again, and they find themselves struggling badly to adjust.
The market for the print yellow pages is now a very small, niche audience: mostly the elderly and those who live in rural areas. The vast majority of people now use the internet to search for local businesses; a recent survey found that 59 percent of people use Google to find a "reputable local business" every month. And a huge number of people are performing local searches on their mobile devices: in fact, 50 percent of all mobile searches are looking for local results.
And what's the main impetus behind all of this? Convenience and speed. In the internet age, people want their results and they want them fast. Consumers don't want to spend the time to find and thumb through their print phone book or scroll through the online equivalent (such as YP.com). They want to perform a Google search and instantly get relevant results.
Your marketing strategy should be based on these principles: speed, convenience and search engine optimization. You want to make it very easy for your potential customers to find your business, and you accomplish that by creating a website that follows inbound marketing strategies.
The strategies include things like optimizing your site for Google search and integrating social media with your site, both of which will help your website rank highly in Google search results. By embracing inbound marketing strategies, you'll bring potential leads right to your website, without needing the yellow pages to act as the middleman. Not only does that make it easier for the customer, it also makes it much cheaper for you.
Not long ago, the yellow pages were faced with the age old conundrum: "adapt or die." They didn't adapt quickly enough, and now they face oblivion. Don't let them take you along with them. Adapt to new marketing methods, so your business can live and prosper.
To read more, download our free eBook: