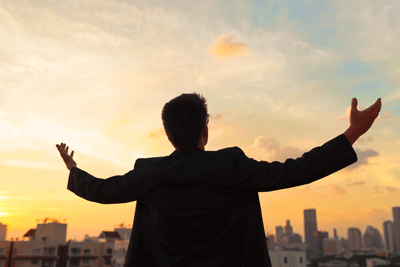 If you want to generate ample leads for your business, the best way to accomplish that goal in 2015 is through online marketing. When you use the internet for lead generation, you get to draw from a pool of hundreds of millions of internet users accessing the web through their computers, tablets and smartphones. The modern consumer uses the internet at work, at home and even on the go – which just means more opportunities for you to reach them.
For the best results with online lead generation, we recommend content marketing strategies. Not only do we design and implement content marketing campaigns for our clients, we also use content marketing methods to promote ourselves.
But not all content marketing is created equal. There are steps you can take to really boost your lead generation. And if you want the fastest, easiest, most dynamic path to online marketing success, you need to use HubSpot's COS system.
What is the HubSpot COS?
COS stands for Content Optimization System, and it's basically an intuitive all-in-one platform for hosting and editing your business' website with simplicity and ease. HubSpot named its system COS to differentiate it from the CMS (Content Management System) platforms available from many other companies. HubSpot boasts that its COS is faster and more easily managed than the most popular CMS platforms, and appears to have some third-party sources that back those statements up. So what can you expect from the COS? Here are some of the best features:
Optimized for search
Because the COS automatically includes tracking tags on pages and web addresses, your site will be bolstered by HubSpot's search optimization features. The COS will also identify words that will help boost your site's SEO.
Analytics
All those tracking tags will come in handy when you want to view your analytics, which HubSpot provides plenty of. You can monitor the responses your pages are getting, as well as standard analytics like page views, average length of visit, etc.
Easy blog editor
The COS comes with a handy WYSIWYG (What You See Is What You Get) blog editor, so that you can easily write up new blogs and post them to your site instantly, without the need for a web designer or any coding. You can also see a preview of each blog before posting, so you know exactly how it will appear on your site.
Social integration features
The COS is fully integrated with all of the major social media sites (Facebook, Twitter, LinkedIn, Google+ and Pinterest), so you can easily post links to your company pages/accounts. Additionally, anyone who visits your blog can share your content with their own social media circles with the click of a button.
Optimized for any view
Does it feel like everyone is always on their smartphone? Well, apparently there's some truth to that. Mobile internet traffic now accounts for the majority of all online traffic – more than 60 percent of traffic comes from smartphone and tablet users. Fortunately, the COS is aptly prepared to handle this. The COS automatically adjusts for whatever device you're using to view the website, and you can even preview the mobile view of your content before making it live.
Additional features at the Pro and Enterprise levels
For larger businesses with many contacts, HubSpot offers Pro and Enterprise level subscriptions. Although there is an additional cost, there are also some pretty great benefits. For example, you can populate your site with smart fields, which will provide personalized content, forms and calls-to-action for repeat visitors.