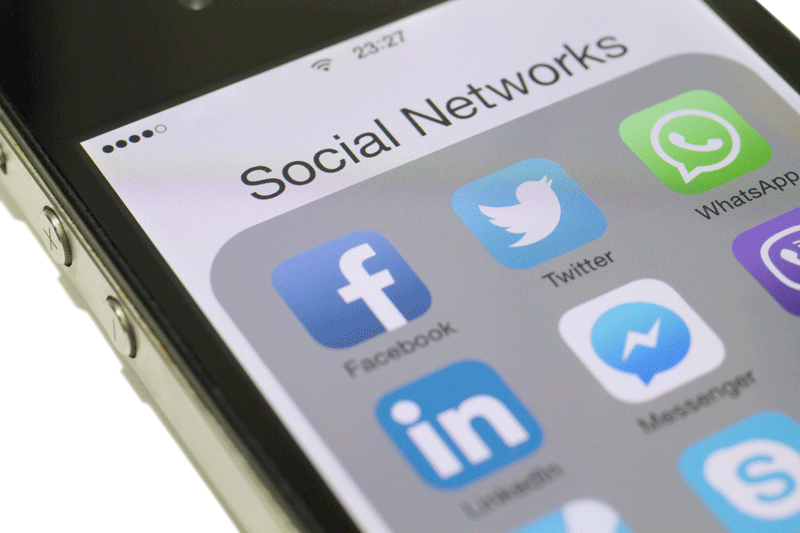 Marketing on social media has quickly become an essential part of the overall marketing strategy for many business owners. There are multiple social media platforms, but they are not all created equal. For business to business (B2B) marketing, LinkedIn and Facebook are two platforms with marketing options worth considering. LinkedIn and Facebook marketing both have pros and cons. But, before you jump into the specifics of the two networks, there are a few things to remember about social media in general.
It changes constantly. For example, if Facebook announces a new algorithm or an update to their algorithm it can send business owners who use Facebook as a marketing tool into a panic. Changes in the algorithm can impact who sees the information you post and ultimately impact your marketing efforts. All social media platforms are constantly adapting to create more engagement and more revenue for the network. You have to be willing to stay informed about changes and adapt your strategy when necessary.
It is driven by content. No matter where you post, you must offer something valuable to your audience in order to get them to engage. For example, if you own a marketing company and are trying to attract new businesses as clients, post content that can be helpful to the potential clients. Give the clients information they can engage with and use in their businesses. Providing useful content, as opposed to simply promoting your services, is much more likely to garner engagement on social media.
You can learn from others. As a business owner, you already know how valuable it can be to learn about best practices in your industry from other business owners. Social media marketing is no different. There are experts on social media marketing in general and for specific platforms. Take some time to research the top experts in marketing for each social media platform and start following that person or business. The top experts in the field of social media marketing will keep you up to date if there is an algorithm change or a cutting edge way to create more engagement from your clients.
LinkedIn
According to a report by TrackMaven, LinkedIn has more followers of B2B companies than any other social network. That means if your customers are other businesses, you are more likely to get followers using LinkedIn marketing, which is a compelling reason to give some attention to the platform.
Another pro of LinkedIn, is that it is a network of professionals who are looking to connect with other professionals. When compared to Facebook, the users on LinkedIn are generally older, wealthier and educated, which can have an impact of the type of connections you make. If you are doing business to business marketing, professional connections are likely more important than personal connections.
LinkedIn has recently made changes to allow for more long-form posts by users. The long-form posts allow users to write about their interests and expertise. The posts then become a part of your LinkedIn profile and can be shared with and viewed by your connections and followers. You can use this to further establish expertise in your field. Currently, however, it is not possible for company pages to write these types of posts, so you will have to write them using your personal profile.
Facebook
Facebook has its own advantages. Facebook beats LinkedIn in the area of interaction per post from followers. On average, followers interact with Facebook posts more often than LinkedIn posts. This is important because engagement is the first step to turn social media followers into real life customers.
Facebook is also more widely used than LinkedIn. In terms of total number of users, Facebook easily beats LinkedIn. This means that you may be able to reach a larger audience with Facebook marketing. However, it may be more difficult to target your desired demographic on Facebook because the user base is so broad and saturated with information.
So, should you use LinkedIn or Facebook for your B2B marketing strategy? For the majority of businesses the answer is both. Facebook and LinkedIn both have something valuable to offer to your business. You need to have some sort of presence on both sites so potential clients who may prefer one over the other can easily connect and find out more information about your business.