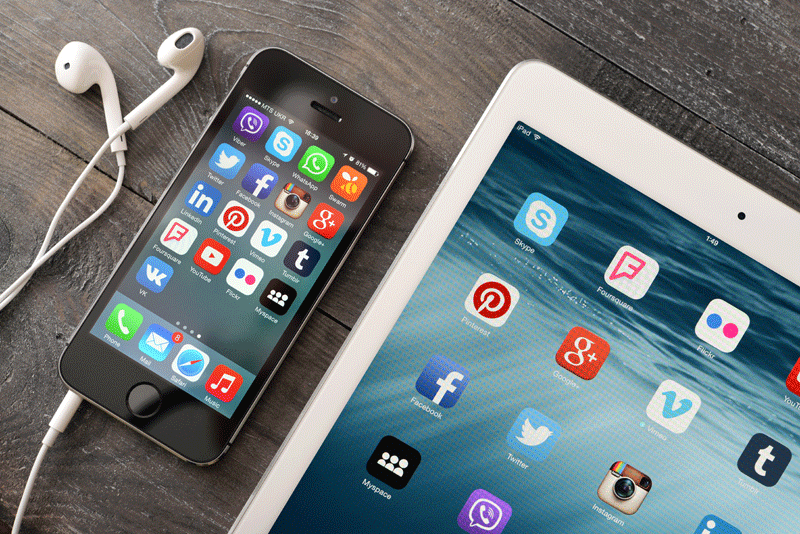 Social media can be very overwhelming at times. If you are on several different social websites and aren't completely familiar with all of them, then you are probably unsure what you should even be looking for in terms of analytics. Perhaps you have a great social media marketing strategy in place, but how can you be sure if you aren't keeping track of anything? Luckily, there are plenty of ways to measure this data out there.
The main platforms offer free analytics with your account, which is incredibly helpful and convenient. If you have a HubSpot subscription, you will have access to even more data, such as contacts gained from social media, visits to your website, and more. Also, if you have a Google Analytics account, you can track web traffic from social as well. For even more social media analytics tools, check out this post from Buffer for 19 free recommendations. Now that you know how to see a whole host of data, let's find out what you should be looking at specifically.
Your Audience
A common goal for many businesses on social media is: grow or build a following. Other variations include connecting with customers, raising awareness, and creating a relationship with visitors. All of these objectives revolve around an audience, which is the very heart of social media. It's part of the name for a reason; it is meant for social connection.
You should definitely be tracking your follower growth or amount of likes. While following isn't everything, it is still a huge part of these platforms. In general, the larger your following, the greater chance for your messages to spread. It can be slow going to grow your audience, especially if you are a small business and aren't well known, but dedication and patience are your friend on social media. Even the smallest business can benefit from social media.
Write down any changes in followers weekly or monthly, and take note of any possible explanations. Were you posting at night instead of day? Did you post four times a day instead of just one time? Did you include pictures with more posts? Try to figure out what might cause increases or decreases.
In addition to the actual size, you should also be analyzing the make-up of your audience. Both Twitter and Facebook, for example, give you an idea of who follows you. You can see an age range, gender split, interests, type of device used, location, and other demographics. This information is invaluable for content marketing since it can inform your buyer personas, which help you target your marketing efforts.
Engagement
We have actually discussed on our blog before why engagement is more important than number of followers, so I will just cover a little bit of why you should be tracking this. Engagement refers to how people are interacting with you on social media, which could be likes, favorites, shares, clicks, etc. This is important because it shows that people are not only seeing what you post, but that they care enough to do something with it. Of course, not all engagement is equal, so it might be worthwhile to track the different types separately, if you desire.
The idea is generally that you are better off with followers that want to hear from you than followers who couldn't care less. This is why you should never buy followers on social media. It isn't all a numbers game. The numbers should have a real purpose such as, increasing your blog views, gaining new leads, growing your email subscriber list, or any measureable goal. 1,000,000 fake followers are not going to help you if they don't engage with your posts.
Look at which posts receive the highest level of engagement. Take note of the time posted, the wording, the subject, and anything else that might be important. By keeping track of these, you will get a better idea of what drives engagement.
Conversions
If you are creating posts with the hopes of your audience completing a specific goal, you should 100% be tracking the number of conversions, or people who complete the goal. For example, if you publish a Facebook post linking to a landing page to download a content offer. The people who click the link and download the offer, converted into leads. You should have a way to track this, otherwise you won't know whether your social post made a difference.
Because social media is such a popular way to promote things, you need to know whether your promotion is working. With most of the internal analytics, you can see exactly how many clicks each post receives, but you still need a way to tell if those clicks converted. You can use Google Analytics for this or other marketing tools like HubSpot. Don't guess whether your social media efforts are working, show it with data!