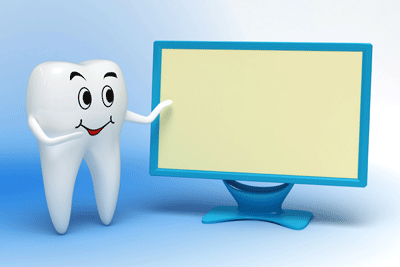 If you own your own dental practice, or work for a dentist, you might not consider online marketing as the appropriate vehicle for your marketing efforts. At this time last year, we may have agreed with you, but that was before we started working with dental practices. We've implemented inbound marketing strategies for two highly regarded dental practices, and they've been thrilled with their ROI and lead generation improvement. It just goes to show that any business can effectively utilize inbound marketing strategies.
As part of our marketing strategy for our dental clients, we've also utilized social media platforms. Social media is a key component for effective online marketing, giving you access to captive, diverse audiences. If you're trying to decide how to incorporate social media into your dental marketing strategies, we've got some valuable tips for you.
The importance of social media marketing
If you're not active on social media, you might think it's dominated by teenagers posting selfies on a daily basis. Although there are many young people using social media (who are definitely posting a lot of selfies), the social media audience is comprised of people of all ages, from a variety of different backgrounds. According to the Pew Internet Project, 74 percent of all online American adults use social media, including 65 percent of older Americans (ages 50-64). You can reach almost any type of person via social media, which is why you can't afford to ignore it.
So which social media site is best for dentistry?
In order to determine the best social media site for dental marketing, we should first eliminate some social media platforms.
Currently, the six most popular social media sites are Facebook, Twitter, Instagram, LinkedIn, Google+ and Pinterest. Your dental practice should have a presence on each of these sites, but which one can be considered the best? We can eliminate Google+ and Pinterest right off the bat. Despite Google's best efforts, Google+ just doesn't have enough active users to make it your number one effort. Pinterest has an overwhelmingly female audience, and therefore would prevent you from reaching many male prospects.
So how do we narrow down the list from there? Instagram has the youngest audience among all social sites, and considering how hard it is to even get teenagers to visit the dentist, marketing to them via Instagram would be a challenge (although doable). LinkedIn is the preferred social site of business professionals and executives, but trails both Twitter and Facebook in active monthly users (187 million compared to 284 million [Twitter] and 1.35 billion [Facebook]).
Therefore, we're left with Twitter and Facebook as the last two social media sites standing. It would be easy to give the honor to Facebook based on its overwhelming number of users, but that's not all there is to internet marketing. Because there is a major difference between Facebook and Twitter when it comes to businesses: access.
Free for all vs. Paying for the privilege
When Facebook went public in 2013, it was faced with the challenge of monetizing its massive user base. One of the methods for accomplishing this was to start squeezing businesses for access, even to their own followers.
Regardless of the size of your Facebook following, your average post will only be seen by a fraction of those people: as little as 6 percent. If you want to reach more of your followers (and their friends), you have to pay Facebook's advertising fees. There is an added benefit to paying for ads, though: you can target your posts to reach certain audiences, based on factors such as education, gender, location, etc.
With Twitter, there is no similar penalty. Any tweet you send can be seen by all of your Twitter followers. However, since Twitter is constantly updated and the Twitter timeline flows like an unstoppable river, it's very easy for your tweets to get lost in the shuffle. If you want to maximize the visibility of your tweets, you can pay for "sponsored" tweets, with targeting features similar to Facebook.
Therefore, in our view, the best social media site for your dental marketing comes down to how much you want to invest in your marketing efforts. If you are willing to spend some money, Facebook could be a great option for you. However, if you'd prefer to keep it free, then spending a lot of time on Twitter may be the smartest strategy.