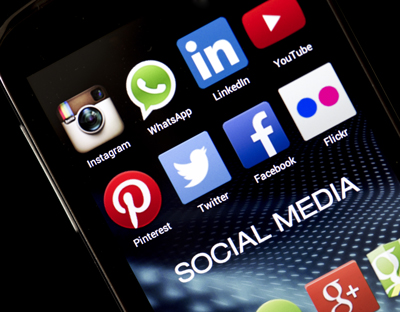 If I asked you to name the hottest social media site for your business, which one would you choose? Probably Facebook, and for good reason – the behemoth continues to grow and shows no signs of slowing. Or perhaps you would choose Twitter; you can't watch a TV show, sporting event or movie trailer without seeing an accompanying Twitter hashtag. Those in the B2B space might be inclined to choose LinkedIn, the preferred social media site for business professionals.
With all of that said, the social media site you need to keep your eye on in the coming year is Instagram. You might not be familiar with Instagram; but I bet your kids are. That's because Instagram (or "Insta" as it is commonly referred to) is now the preferred social media site for young people. And this is not a recent development: a study found that teens were already fleeing Facebook for Instagram (and Snapchat) all the way back in December 2013. The business world has been slow to adapt to the changing social media atmosphere, which is typical – remember how long it took for your business to create a Facebook page? (You do have a Facebook page, right? You had better).
So with Instagram on the rise, you need to jump on the bandwagon; especially if you're in the B2C market. Here's why:
Access to those coveted youngsters
As we discussed above, young people absolutely love Instagram. Earlier this year, a survey found that more than half of 12-24 year olds have an Instagram account. And we can expect that number to increase through 2015.
Photos are a powerful message
If you have a Facebook business page, you might have noticed a strange trend: if you post a status update or a link, it will get some attention. But if you post a photo of something (virtually anything), it will be immensely more popular than any other kind of post. The old cliché of "a picture is worth 1000 words" has never been truer than on social media. With Instagram, everything is a photo, so every post is more likely to be well-accepted by your audience.
Not everything has to be a "photo"
Every post on Instagram has to be an image file of some kind, but that doesn't mean you have to restrict yourself to photos. It's very common for graphics to be used on an Instagram account, sometimes with nothing more than a few inspirational words (some examples can be found on this account). If you allow yourself to think creatively, you can come up with all manner of ways to utilize the Instagram platform.
You can post more frequently
With every social media site, you have to be careful not to annoy your followers – nothing will make them stop following your page faster than that. That's why many social media managers won't post to Facebook more than twice a day. But with Instagram, Most users have a habit of scrolling quickly through their feed, and can easily ignore anything they aren't interested in. And because the feed is constantly being propagated with the most recent posts, there's a good chance they won't even see your business' last post. So you can feel free to post often (just don't get carried away).
An even playing field
One of the unfortunate developments with Facebook is the need to pay to maximize your reach. Regardless of how many followers you have, only a small percentage will see any one of your given posts; unless you pay a small fee to Facebook, of course. With Instagram, there is no such restriction. All of your followers will get to see all of your posts.