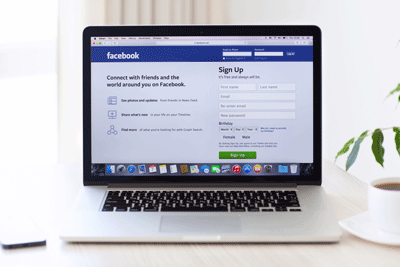 Social media is no longer just a fad for young people – it has become an integral part of our daily lives. From journalists, to celebrities, to organizations, everyone is using social media for information, promotion and communication. So why shouldn't you?
Maybe your business doesn't have a social media presence; or perhaps you just aren't getting the most out of your existing business page. Regardless of you social media expertise, you definitely need to have a Facebook page for your business.
Facebook is the undisputed king of social media, with 1.28 billion (yes, with a b) active monthly users, and that number is actually on the rise (up 15 percent from 2013). That means 1 out of every 7 people on the face of the Earth checks into Facebook at least once a month. Obviously, Facebook is too big to ignore.
So what does that mean to you, as a business owner? You need to have a Facebook page. Otherwise, you miss out on huge opportunities to promote your brand, increase your leads and communicate with customers. Here are some tips to help you have a successful Facebook business page:
Make sure you have a professional look
If you have signage on a website or physical storefront for your business, it's probably been designed and redesigned many times over. You've probably obsessed over things like font and color, and rightfully so: You want to present a clean, professional look. So why should your Facebook page be any different?
If you're not a big social media user, you'll likely be tempted to set up your Facebook page in quick and dirty fashion, because who is going to see it anyway? But that is a major mistake. Treat your Facebook page like any other part of your website, and make sure graphics and photos are high resolution and professional.
With Facebook, it's very easy for photos to come out looking different than you intended or to be the wrong size, so test and test again. When you post something, look at it in different browsers and on the Facebook app to make sure it looks the way you intended. Facebook savvy users know when something doesn't look right, and if there are glitchy aspects to your page, visitors may be turned off to your business.
Don't be all business – have some fun with it
One of the biggest mistakes businesses make on Facebook is to make it all business: all they post are sales information, deal offers or the like. Those things are fine and should be posted, but Facebook is about one thing above all else: entertainment. If all you're doing is selling, then people will ignore your page, or worse, un-like it.
Did you have a company Christmas party? Post a picture on your page. Are people in your office excited about an upcoming sporting event for a local team? Mention it in a Facebook status update. Facebook users have come to expect some fun and even nonsense from businesses on Facebook, and they like it. Don't be surprised if a post that has nothing to do with your services ends up being the most popular post you've ever had. And as long as it's getting attention from users, it still helps promote your brand and increase your social media presence.
Encourage participation
Another major aspect of Facebook is interactivity. People use Facebook to share their lives with their friends and to stay connected to others, and they often accomplish this through comments and "likes."
Take advantage of this and encourage participation with your page. Ask questions in status updates, and ask them often – because of the way Facebook operates now, the more participation a post has, the more people will see it. Respond to people in those comment threads.
Have it listed on your page that customers can contact you through Facebook, and then respond promptly if they do. As it becomes known that your company engages with followers on Facebook, the more likely it is that people will reach out to you.
To read more on this topic, download our free eBook "How Inbound Marketing Drives Real Results". We give a detailed look at how to take advantage of not only just Facebook, but all other social media sites.