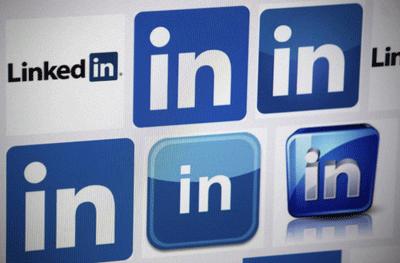 Social media is a tremendous force in the world these days, with hundreds of millions of people using some form of social media every day. Facebook, Twitter, LinkedIn, Google+ and Pinterest are filled with captive audiences who visit regularly – so it's a natural place to search for leads.
Because social media is such a relatively new arena, no one has truly mastered how to use it as a sales tool. But if you're innovative, and willing to invest some time and money into it, you can use social media to boost your sales and generate leads.
Facebook may be the most popular social media site, but when it comes to business, LinkedIn could be the best platform for lead generation. Here are some reasons why:
There is an excellent target audience
LinkedIn has always been about one thing above all else: a publicly accessible home for your resume. If you have a LinkedIn account (and if you don't, you should immediately go create one right now, even before you finish reading this), you are probably linked up with many current and former coworkers and managers. This is the norm.
Because of that, there is a huge professional and executive audience on LinkedIn. In fact, more than 40 percent of its members are at the management or executive level.
So what does that mean for you? Two very important things: 1. You can reach out to people with the money to spend on your services/products, as well as the ability to spot a worthwhile investment when they see one, and 2. You can target decision-makers directly. If you're in B2B sales, that second point is critical, because decision-makers are the ones who can approve a deal immediately without further vetting.
You can target certain factors, demographics, etc.
Facebook and Twitter are focused on interactions; the amount of personal information you put in your profile is wholly up to you. But with LinkedIn, personal information is the name of the game. And since LinkedIn is used to make professional connections, it behooves you to provide as much information about yourself as possible.
This means that LinkedIn has a ton of data it can offer about its users. You can target certain segments of LinkedIn's audience based on such factors as location, industry, seniority and company size. Once you've identified your audience, you can create posts on your LinkedIn company page specifically targeted to them, or even spend some money to send ads directly to them.
Get help directly from LinkedIn (for a price)
Like other social media platforms that have gone public, LinkedIn has become concerned with making money for its shareholders. To help accomplish this, its leveraging its lead generation possibilities through a new program called Sales Navigator.
Sales Navigator is a paid service that will provide you additional benefits, such as saving leads, suggesting possible leads to you, and InMail access. InMail can be especially valuable, because normally you can only send messages to your connections or people that connections "introduce" you to. But with InMail, you can send messages directly to anyone on the LinkedIn network.
Of course, these additional benefits will cost you. But if you're willing to make the investment, Sales Navigator is an intriguing option. To get more ideas for generating leads online, download our free eBook "30 Hottest Lead Generation Tips".