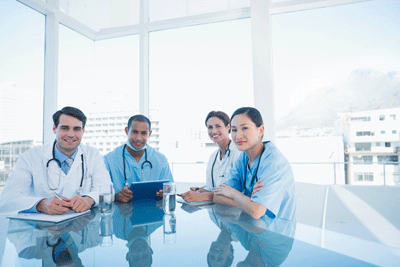 At one time, all that healthcare professionals had to do to attract new patients was to hang out a shingle in front of their office, to be seen by local passers-by, who would then be likely to remember them when their services were needed. Of course, in today's internet-centric world, that simply won't cut it any longer, and neither do more traditional methods of advertising like the yellow pages or local newspaper ads.
Today's world calls for a different approach
As is the trend with pretty much everything, people are turning more and more to the internet for information about healthcare, as well as using internet searches to find their healthcare professionals. The Pew Research Center has reported that 72% of internet users stated that they've used the internet to look for healthcare information. It's also worth noting that of those who looked for medical or dental information online, a whopping 77% said that they started at a search engine, with only 13% saying that they start their research at a health-specific site like MD.
How will prospective patients find your practice?
What all this means to healthcare professionals is fairly simple: you've got to have a presence on the internet, or new patients won't be able to find you. I'm sure you've built a website that extols the virtues of your practice and what you can offer to patients. But if they can't find their way to your website, they're not likely to find their way to your office door, either. This is where Search Engine Optimization (SEO) comes into play. The key to helping new clientele get to your website is to rank high in search engine results. If you're not in the first page of search results, people will be likely to click through to another practice's website before they even get a chance to see yours.
Local SEO: The Good News
There's good news for dentists and other healthcare professionals who are trying to reach local clientele. SEO is, as you would imagine, a rapidly evolving field. Google (who really sets the standard for search algorithms) has implemented a new algorithm which gives strong preference to local businesses. The update, which favors local SEO results, has been nicknamed "Pigeon" (since pigeons are known for their ability to fly back home). You can see the result of this if you search for businesses of any kind. You'll now have to scroll down a bit to see the standard search results, as the top portion of the page is filled with listings of local providers, including a map showing their location and proximity to the place you're searching from.
Don't forget mobile users
While making sure to properly implement local SEO methodologies, dentists and other healthcare professionals should also remember that more and more people are performing searches using their mobile devices. It's important to make sure that your site is "mobile-friendly". This will prevent people from moving on to another provider's website if yours doesn't look right on their phone or tablet. It will also keep you in line with other recent Google algorithm updates, which strongly favor sites that are mobile-friendly.