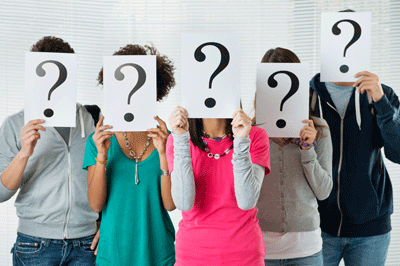 Content marketing for B2B businesses has been on the rise for years – a recent report by the Content Marketing Institute found that 93 percent of B2B companies are using content marketing. And why shouldn't they be? When implemented properly, content marketing is cost-effective and very successful at generating leads.
If your B2B content marketing isn't working out, don't place the blame on the strategy. There are multiple factors which can lead to problems with content marketing. Here are some of the most common:
1. You're not using the right keywords – or not using them enough
Keywords are extremely important for a successful content marketing strategy. You need to do ample research to discover the keywords that are most often associated with Google searches in your market. And once you have the right keywords, you need to use them – a lot. Blog posts and content offers on your website should feature keywords predominantly in titles and throughout the body of the content.
2. You're not posting enough content
Google indexes the internet through the use of a web crawl, which travels from page to page via links. So the more pages you have, the more pages the crawl will go through, which increases the size of your online footprint. You should be posting new blog articles on a weekly basis (at the very least), so that your online footprint continues to grow. This causes Google to consider your site more relevant, and therefore more likely to appear high in search results.
3. Your content isn't valuable
One of the primary tenets of content marketing is ensuring content is valuable and informative, not self-promotional. There are two reasons for this: 1. Today's consumer is knowledgeable and skeptical, and they don't respond well to sales pitches. 2. By providing strictly informational content, you demonstrate value to the consumer and start your relationship off on a good note, which makes the consumer more receptive to your business later.
Do your research and write content that provides quality information to your website visitors. Once they view you as a credible source, they'll be more likely to exchange their contact information for a content offer, because they will know the information is worthwhile.