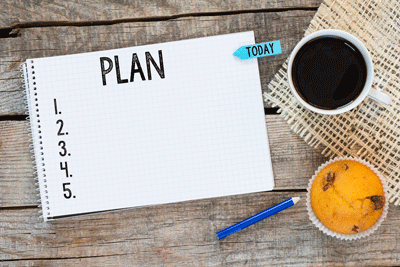 Congratulations on joining the huge, thriving HubSpot community! According to HubSpot data, over 16,000 customers in over 90 countries are using HubSpot's powerful marketing automation software to execute their inbound marketing plans. There are so many tools at your fingertips that the possibilities seem endless. You can handle your social media efforts, your email marketing campaigns, and analyze all your data in one convenient location. You no longer have to waste time navigating through countless websites from Hootsuite, MailChimp, Google Analytics, and the list goes on. HubSpot combines everything to streamline your marketing efforts and allow you to create cohesive strategies.
Marketing automation can completely transform your business, but it won't be easy. There are definitely some common misconceptions people have about inbound marketing with HubSpot. To use your subscription to its fullest potential, there are a few things you should know.
Learn the inbound methodology
If you are trying to use HubSpot for traditional marketing techniques like ad campaigns or direct mail, you are going to have a rough time. HubSpot is all about inbound marketing, which is what all their tools revolve around. Therefore, after buying your subscription you need at least a basic understanding of the inbound methodology. The four parts include attract, convert, close, and delight. You can learn all about it on HubSpot's website and get inbound certified, which is excellent preparation for using the software.
The inbound methodology will help you understand exactly why you need blogs, landing pages, a CRM, and social media. It helps provide a bigger picture and allows you to see how important every tool is in your marketing strategy. Once you have this understanding, you will be able to determine exactly what it takes to take a stranger and move them through each stage to eventually become a promoter of your company.
Set goals for yourself
After buying your subscription, there is that moment when you wonder, "Now what? Where do I even begin?" Because of the large amount of available tools and buttons to click on, you can be at a loss for where to start. Before you even start with HubSpot, you should make a list of goals you want to achieve. Make sure these are SMART goals (specific, measureable, achievable, realistic, timely), which are more effective and help guide your efforts.
Figure out how HubSpot is going to help you reach these goals and then get to work learning how to achieve the results you want.
Create buyer personas
Buyer personas are incredibly important in inbound marketing. Essentially, it is your ideal customer that you hope to target. Forbes states, "developing a buyer persona results in stronger and more cost effective marketing." Before you jump into blogging or designing your website, you should know who you are trying to reach. This helps you focus your content and guides your strategy.
For example, if your company sells women's clothing, it would be a complete waste of time to write blogs about something like favorite dog breeds or best vacation spots. These may be interesting topics and maybe they bring in a lot of traffic to your site, but are they attracting the right kind of visitors? Buyer personas help you better understand your customers and create content that they will want to consume.