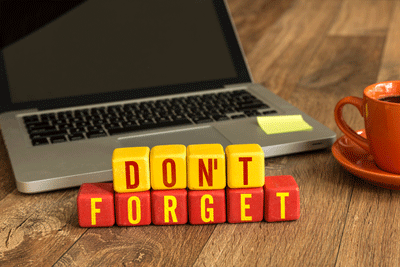 Your business decided to purchase a HubSpot subscription to see if it really lives up to all the hype. After reading the positive reviews (maybe even one or two of our own) and learning about all the great tools this marketing automation software can provide, you decided it was the right choice for your business. Now it's three months later, where are those results you were promised?
On HubSpot's own blog, they share incredible statistics that would make any marketing team question why they aren't using inbound techniques.
"B2B Marketers that use blogs receive 67% more leads than those that do not"
"Companies who blog receive 97% more links to their website"
Many companies who are unsatisfied with their current marketing efforts get swept up in the HubSpot ideas and inbound methodology. However, here are some common things experienced inbound marketers might forget to tell you before investing in HubSpot.
It is not going to be instantaneous
Inbound and content marketing takes time. In fact, it might take twice as long as you expected. Marketers tend to be an optimistic crowd, but with inbound marketing you need to be realistic and patient. As Sprout Content states on their website, "Inbound marketing is like saving for retirement. It doesn't happen overnight, but it will pay dividends into the future."
If you follow a coordinated, goal-oriented plan that makes effective use of HubSpot's resources and you adapt this plan based on what is working or not, you will see results. It is easy to go into panic mode and regret everything when trying out something new, but if you give it time and put in the effort, great things can happen.
It can be hard work
"Marketing automation software" sounds like it is going to do all the marketing for you. Wouldn't that be nice? Unfortunately, HubSpot is not artificially intelligent and can't think for you. You are still responsible for the most important part of inbound marketing: the content. You need to create all the stuff that will fill your website and attract potential leads.
Not all content is created equal. You can't fill a blog with useless posts and expect leads to come pouring in. You need to figure out what your buyer personas are searching for and figure out how to create content that they want to see. You can't just write about whatever you want; you have to write about what your customers want.
It requires frequent attention
HubSpot is great because you can schedule out most of your content days or even months in advance. It can free up more of your time to focus on other tasks. However, scheduling something doesn't mean you can forget about it. Things go wrong all the time with technology: links don't work, formatting gets messed up, the post doesn't get published. You need to be very vigilant about your content and constantly check to make sure everything is functioning smoothly.
It can be overwhelming
There can be a bit of a learning curve with HubSpot, especially if you have never used any sort of marketing automation software. There is even an entire book about mastering HubSpot written because many marketers "get discouraged by its depth and complexity."
Luckily, HubSpot provides a huge library of training videos, courses, and certifications to teach you about their software and how to use it. You may not have time to watch the hours and hours of content, but the resources are there. If you want to use HubSpot to its fullest potential, you should set aside time to really learn what it can offer.
If all else fails and you feel like you just wasted a good chunk of change (you have to buy a full year subscription), you should consider hiring an inbound marketing agency that is a HubSpot partner to take over.