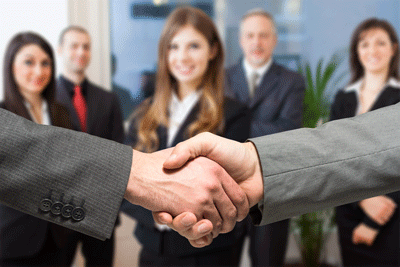 We're proud of the diverse client roster we've assembled. For us, that's proof of the greatness of inbound marketing – some of our clients couldn't be more different, and yet they all benefit from inbound marketing strategies. Another thing most of them share in common? They couldn't have imagined how beneficial it is to hire an inbound marketing agency.
Many of our clients came to us from a place of frustration. They weren't drawn to the prospect of inbound marketing; they were just looking for a solution to their marketing woes. Or they wanted to increase business and boost sales, but weren't sure how to accomplish that. And when we introduced them to inbound marketing, it became the solution they didn't realize they needed.
Curious if you could benefit from a similar arrangement? Then check out this list of four reasons it's time to hire an inbound agency:
You need marketing help but can't/won't hire anyone in-house
Hiring new employees is a taxing proposition, especially if your business is small. Many business owners would love to try new marketing strategies, but they don't have the financial flexibility to hire someone for that. But with an inbound agency, you get the benefit of an entire marketing department without the need to hire a single new employee. It's like outsourcing the whole marketing operation.
You're tired of working with the yellow pages
Another common theme among our clients: irritation or frustration with the yellow pages. Many of our clients used to advertise in the yellow pages, but they realized what a waste of money that's become. In the digital age, the yellow pages are rapidly becoming obsolete – but that doesn't mean their ad prices are going down.
In 2016, there are not many good reasons to invest in yellow pages advertising. Inbound marketing provides greater results at a fraction of the cost. If you're sick of the yellow pages but aren't sure how to break free, an inbound agency can show you the way.
You don't have the time to investigate inbound marketing
I'll tell you a little secret: you don't need an inbound agency to practice inbound marketing. Do you think I was born an expert on this? I learned all this stuff over time, and you can do the same. But most business owners don't have the time or patience for that, which is why agencies exist. By hiring an agency, you get all of the expertise that comes from years of running marketing campaigns.
Your marketing operation is becoming too large or complex
This is actually a very good thing, because marketing will only get more complicated as your business grows. A booming business means things like increased site traffic and more potential leads – and are you confident you know how to turn those leads into sales? Or more importantly, can you reach all of those new leads effectively?
If you find your marketing folks are being stretched too thin, that could allow leads to slip through the cracks and be forgotten. And that's the last thing you want, because leads become completed sales, and that's how you make money. You can avoid this scenario altogether with an inbound agency. You may not have the time, but we will definitely make the time to address every marketing need.