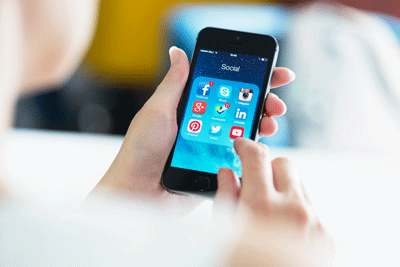 One of the most popular jobs of the past few years has been Social Media Manager or something similar. Every business knows that a social media presence is vital in 2015, and someone needs to be in charge of all that. But I have an important question for all social media managers out there: what exactly are you planning to do with all of those followers?
That's one of the craziest things about social media marketing. We know that followers are important, and we want to have as many as possible, but most people have no idea what do with that following. Social managers are building these sizeable audiences and then wasting them.
Well, we're not going to let that happen to you. Let's put those followers to use with these three ways to leverage your social media following:
Post a survey
As you may have noticed, people love to provide their opinion, and a survey gives them an opportunity to do that. And as an added bonus, when you place them on social media, there's actually a higher chance of engagement. Think about it logically: people use social media to wind down or distract themselves for a bit, so a survey doesn't feel like a waste of time.
What kind of survey should you post? Whatever will help you out. Do some product research by asking about certain product features, or ask for feedback about your customer service.
Create a landing page
A landing page is a great way to drive up the lead numbers, but you need to have a captive audience: and guess what a social media following is? Create a landing page specifically for a social media campaign and then post the link to your social media accounts. Remember that the landing page should have a content offer, which the visitor will receive if they provide contact information.
You want to limit this landing page to only social media followers, so that you can analyze the stats of the campaign after the fact.
Have a Twitter event
I couldn't think of a better word than "event," but I'm essentially talking about two things: live tweeting and Twitter Q&As. Live tweeting is the process of giving a Twitter play-by-play of a certain event (such as a movie premiere or sporting event) as it happens, while a Twitter Q&A involves taking questions from Twitter users and posting the answers to your Twitter account.
Why would you do either of these things? Two reasons. 1. It's entertaining and interesting to your followers 2. It drives up engagement. By having your followers participate, you will catch the attention of non-followers and increase awareness. And by hosting these live Twitter "events," you demonstrate that it's worthwhile for people to follow your social media accounts.