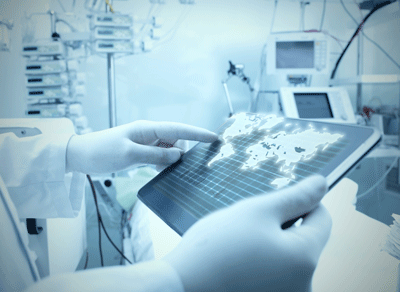 As a healthcare professional, your main focus, needless to say, is on providing a service to your patients. And if you're like most of the doctors I know the last thing you want to spend your time and resources on is the business aspect of your practice. And even in that realm, self-promotion may simply not be something you're entirely comfortable with. But you can't forget that your practice is, in fact, a business, and you need to keep people coming through your door in order to keep your practice running.
So healthcare marketing is something of a necessary evil, and if you're not getting the results you need, here are some mistakes you may be making.
Lack of a Strategy
Your healthcare marketing plan should be just that, a plan. And it needs to be a part of the bigger picture of your business strategy. All too often, healthcare practices don't give this step the degree of attention it needs. And since you know you need to market your practice, it's all too easy to jump into advertising without an overall strategy laid out. Like any business, you need to define your goals, objectives, and your target audience, and devise a plan to achieve your goals. This should include the creation of quality content relevant to your objectives.
Not Keeping Your Online Presence Current
I know you have a website, and it's full of the information that people need to know about your practice and your areas of expertise. But will they ever even see it? Nowadays, a static website isn't going to do much for you. You'll need to create some fresh content on a regular basis, and stay current in social media feeds if you want people to find you. Post appropriate content for each network, at the right intervals. Once a day should be sufficient for Facebook. You can repost information 3 or even 5 times daily on Twitter, as it's a fast-moving platform, and your tweets will drop out of users' feeds fairly quickly.
Over-Promoting
I know I told you that you need to do enough promotion. But there is such a thing as "too much of a good thing". You don't want to over-post, and make people feel that you're spamming their social media feeds. Nor do you want to make every post a plug for your practice. No one wants to be drowned in sales pitches. Instead, share valuable content that will establish you as an authority in your field, and will earn you the trust of potential patients. Give them meaningful information, and they're more likely to come to you for help.
Not Properly Optimizing Your Website
It's not enough just to have a website. In 2015, you need a top-shelf website that is user-friendly: aesthetically pleasing, and easily navigable to give the right first impression of you and your practice. You should employ SEO (Search Engine Optimization) to ensure that people can find you. Equally as important is making sure that your site looks and functions properly on every platform and every type of screen, including mobile devices, from which people are increasingly doing their web searches.