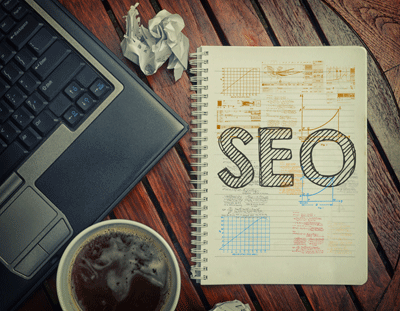 SEO (Search Engine Optimization) is a constantly evolving process. What were effective SEO strategies a few years ago may no longer be effective. In fact, some of the tactics you've been using for years may actually work against you in the changing landscape of search algorithms.
Here are some SEO strategies you should not be using in 2015.
1. Thin Content
Going back a few years ago, "thin content" was a sure way to score high in search engine rankings. We're talking about pages that are loaded with keywords, but are very light on any real content or information. At one time, it worked. But since Google's Panda update, sites with thin content have been penalized, along with "content farms" (sites loaded with content just to game the search engine rankings) and "scraper sites" (which "scrape" content from other sites, again to gain rankings).
The issue with thin content is that there simply isn't enough information in the page to allow the search engines to determine if the site deserves to be ranked. There are, in fact, uses for "short-form" content, particularly as more and more users view the web from phones. But in terms of SEO strategies, nothing can substitute for detailed, well-written, long-form content (over 1500 words), which will stand as a complete resource on the subject matter.
2. Keyword Stuffing
Keyword stuffing is truly a dinosaur in the world of SEO strategies. Overloading your content, title, metadata, and so on, with keywords just to rank high in search has been taboo in the SEO world for years. I'm not suggesting by any means that you don't put meaningful keywords in your metadata descriptions, but intentionally loading your page with irrelevant keywords just to rank high is not going to work any more, and may even get your site blacklisted.
3. Buying Backlinks
Once upon a time, a higher number of links from other sites back to your page would earn you higher search engine ranking. That worked so well that it resulted in a proliferation of sites that existed solely for the purpose of exchanging links. These days, Google will punish you if it thinks you bought your links from one of those sites. That being said, there's still value in backlinks, but real, organic links from relevant sites in your field, not the artificial, spammy ones.
4. Buying Social Followers
There's no question that your influence in social media is factored into SEO. But Google can tell when you're trying to trick it in this way. Hordes of Twitter followers or Facebook likers that you paid for is not going to help you here.