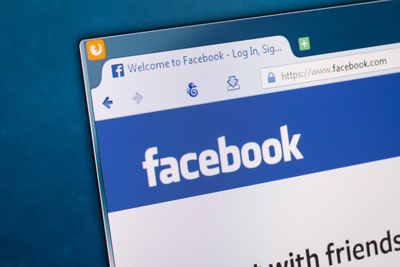 Pretty much everyone knows how important Facebook is in our lives at this point. Just about every person you know, from your 12-year-old nephew to your 86-year-old Grandmother, has a Facebook account by now. If you don't, it's probably intentional. While in the past it was possible to avoid taking the plunge and getting a Facebook account for your business, in the incredibly digital world that we live in today, it's almost a must. So if it can't be avoided, you might as well make it worth it! Keep reading to find out how you can use your Facebook presence to help your business rank high on Google.
If you have done your research and created a thorough target buyer persona(s), you should have a solid list of keywords that you plan to target for your business. These keywords should be used regularly throughout any and all content that you publish. From blog articles to website updates, even right down to Facebook posts, these keywords enable Google to identify your site as an authority on that particular subject. The more often Google sees these keywords, the more likely they are to place your site at the top of the search engines results page for that term.
Using Facebook as a tool for your business can benefit your company in a few different ways. For one, it can help drive traffic to your blog and website. The more online viewers engage with your brand, the more likely they are to remember you when it comes time to make a purchase. If you have an active social media presence, a frequently updated blog, and an attractive and informative website, online viewers will be happy to continuously interact with your company and look to you when a buying decision is upon them.
Facebook is also a great way to foster relationships with your past, present, and potential customers. Encourage interaction and engagement daily. Ask questions, take polls, post links to news stories and funny or interesting videos – you don't always have to be actually pushing your own brand. The more fun or valuable or interesting or helpful content you link to, the more these fans and followers will view you as a helpful ally, someone who has their best interest in mind. This will build trust, which in turn will often lead to a sale and a loyal customer.
And yes, Facebook is a great way to help you rank high on Google. By promoting every new blog post that you have, you are driving traffic to your blog – which Google takes into account. Also, when promoting these posts you should include the keywords in the description. You should also include these keywords in your Facebook updates whenever possible. The more often you use these keywords, the more likely your Facebook page is to rank highly in the search results on its own.
If your Facebook page is ranking high on Google for a particular keyword, along with your blog, website, Google+ page, etc., then you will be seen as the obvious authority on that subject. Taking up multiple spots on a Google search result page is one of the best forms of advertising you could get. Even if your competitors are on the page, a company with multiple listings for a search term will feel like the obvious choice.
Investing an ample amount of time and effort into building an active and engaging Facebook presence is certainly a worthy cause. Not only will it help you to rank high on Google, but it will play a part in developing a web presence that your company can be proud of. To read more on this topic, download our free eBook "How to Rank #1 on Google".