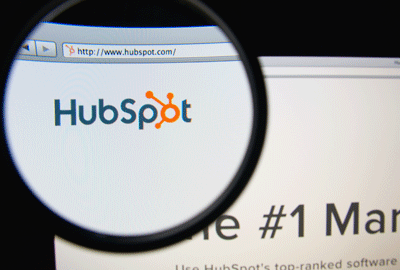 As a business owner in today's digital world, you're undoubtedly aware of the need to keep your website constantly updated with fresh content. And there are plenty of choices of platforms that you can use to build a website these days. So how can you decide which one to use?
By now, you've probably heard of Wordpress, which is a very popular platform for websites that need frequent updates, and especially for blogs. You may also have heard of HubSpot, especially if you've looked into inbound marketing. Which of these is the right choice for you? Let's look at some of the features of each of these.
Wordpress is what's known as a CMS, or Content Management System. It's considered easy to use, since you can update the site without needing to write any HTML code or use tools like FTP to upload files. It's also known as being very search-engine friendly. It's very widely used, and actually accounts for more than a fifth of all websites nowadays. But is it the best choice for you?
While it's true that Wordpress provides a simple interface to post to your blog, it's not quite that simple when you're looking to build a website. In order to construct an entire site, you'll need some knowledge of coding, or at least some skill in manipulating plugins.
In contrast, HubSpot is called a COS, or Content Optimization System. Its website and blogging tools are part of a full-featured marketing platform, and integrates with a lot of other functionality. While it's easy to blog on Wordpress, its blog doesn't connect with any other tools. HubSpot's blog provides tight integration with its suite of marketing tools, including contact lists, workflows, and email subscriptions.
Wordpress offers a WYSIWYG (What You See Is What You Get) editor which allows easy designing of pages and posts. But in order to do anything fancy, including building a landing page you're going to need to install some plugins. HubSpot, on the other hand, includes similar WYSIWYG functionality, but also offers hundreds of templates for landing pages, email, and site pages. All of its pages are automatically responsive to all screen sizes. Some, but not all of the themes available for Wordpress have the same responsiveness, so you'd need to choose carefully, so you don't end up with pages on your site that aren't mobile-friendly.
Analytics is another area in which HubSpot really shows its mettle. Every event that occurs on a HubSpot site is recorded continuously, from the beginning of the lifecycle, and a data-rich profile on every contact is available. Wordpress will track your site's visitors by time and location, and let you know which of your pages are most popular. But for more detail than that, you'll again need some plugins.
HubSpot offers additional tools for email and social media, including the ability to create smart lists that will update over time, and send targeted emails based on criteria like pages visited and comments made on social networks. Wordpress doesn't offer any of these functions, though some are available through plugins.
What about cost? Wordpress can be downloaded for free, and it's possible to set up a simple blog at no cost. But for any more advanced use, there will be costs. HubSpot is not a free tool, and there are costs involved.
Is HubSpot worth the cost? It really depends on what kind of site you're creating. If you want a simple personal blog, or you're going to build a website for your friend's band, Wordpress will probably do the job. But if you're a business owner, looking for a powerful tool to attract leads and turn them into customers, we heartily recommend HubSpot.